News
After weed leaves, now liquid Ganja gets lucrative in AP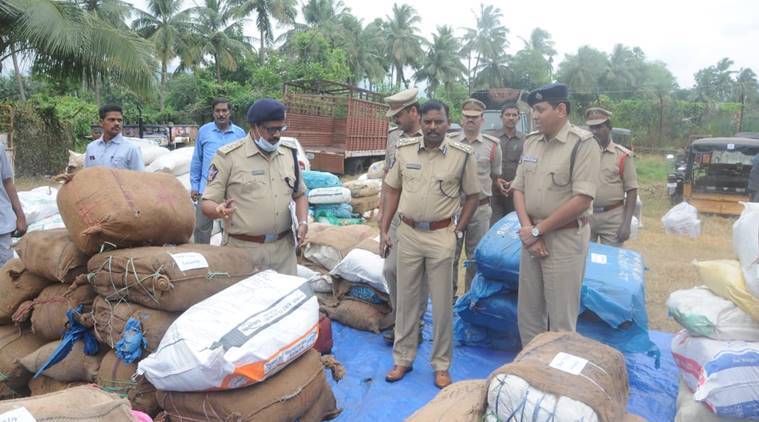 Hashish oil (liquid ganja) seems to have become the fresh choice of drug smugglers and peddlers after the AP State Special Enforcement Bureau (APSEB) tightened its drive to contain smuggling of dry ganja and ganja cultivation in Visakhapatnam.
Unlike dry ganja, hashish oil is easy to conceal and transport, and it is more lucrative. A small sachet costs a minimum of Rs. 50,000 and goes up to Rs. 1 lakh depending on the demand of the consumers, who are mostly students and employees of corporate companies.
Smugglers' haven
APSEB joint director for the Visakhapatnam region Satish Kumar said that the smugglers have been focussing on liquid ganja even as their team was destroying ganja crops in Vizag agency. "The liquid ganja is easy to smuggle and its value is also high. We are focussed on liquid ganja as part of our enforcement drive, Parivartana," Satish Kumar informed.
In the latest case, the SEB sleuths seized 18 kgs of liquid ganja worth Rs 50 lakh at Chintapalli in Visakhapatnam. The smuggler escaped from the scene, said SEB Chintapalli circle inspector Jagannadha Raju, whose team kept a watch at Annavaram panchayat near Lothugedda Bridge in the agency.
Looks like Andhra Pradesh's smugglers are getting innovative in their approach following more police action on them. While drug supply and production needs to be cut off immediately in the state, it seems to be working the other way round, expanding its presence to different regions across the country.