News
Amaravati land deals: SC sets aside HC's order staying probe into 'corruption' during TDP rule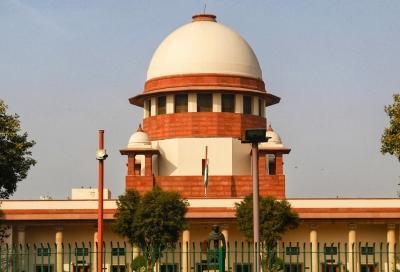 The Supreme Court on Wednesday set aside an Andhra Pradesh High Court order staying an SIT probe into the alleged irregularities in the land deals in Amaravati during the previous TDP regime.
A bench comprising justices M.R. Shah and M.M. Sundresh said, "We are prima facie of the opinion that some of the reasoning given by the high court. While staying further proceedings pursuant to the two government orders may not be germane. More particularly, when the high court has observed. That the new government cannot be permitted to overturn the decisions of the previous government."
Through a government order (GO) dated September 26, 2019, the Jagan Mohan Reddy-led YSRCP government had appointed a Cabinet sub-committee to examine the allegations of corruption levelled against members of the erstwhile TDP government. On December 27, 2019, the committee submitted an interim report recording prima facie findings about certain allegations.
On the basis of the report, the state government issued a second GO and constituted an SIT to conduct investigation into the various alleged irregularities, particularly the land deals in the Amaravati Capital Region, during the Chandrababu Naidu regime.
The high court had stayed both the notifications after which the state government filed an appeal before the apex court challenging the court order.
The top court said: "In our view, the high court ought not to have granted an interim stay. When it was not required as the entire matter is at a premature nascent stage. The Central government is yet to take a call on the letter. And the consent given by the first petitioner (now appellant).
The top court directed the high court to dispose of the matter finally within a period of three months.
The top court said the high court ignored that the state government had made a request. To the Central government by a letter dated March 23, 2020 to refer the matter to the CBI. Followed by the consent given on July 13, 2020.
In September 2020, the high court, by a separate order, had rejected the state government's plea to make the Union government. And the Enforcement Directorate party to the proceedings.
The bench said the Centre is a proper and necessary party to the proceedings before the high court.