News
Andhra Police crack teacher murder case, 4 arrested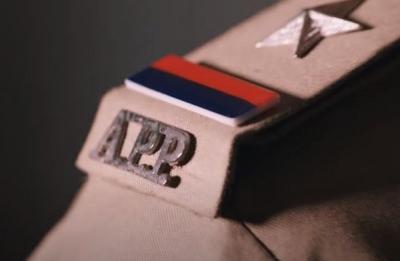 Andhra Pradesh Police on Monday said it has cracked the sensational murder case of a teacher in Vizianagaram district and arrested four people in connection, while a hunt is underway for a fifth accused person.
A probe into the murder case revealed that the 58-year-old teacher, Yegirerddy Krishna Murthy, was hacked to death due to political rivalry, the police said.
The arrested persons were identified as Maradana Mohan Rao, Reddy Ramu, Maradana Venkata Naidu, and Maradana Ramaswami, while a search operation is on for Maradana Ganapathi.
According to the police, the five accused hail from Uddavolu village in Therlam Mandal.
The murder took place on July 15 near Kothapeta village in the limits of Rajam police station.
The victim was first mowed down by a van and the beaten to death with an iron rod to death.
His death sparked protests and roads were blocked demanding the arrest of the killers.
Vizianagaram SP Deepika. M. said that Mardana Venkata Naidu's family killed Krishna Murthy to dominate in the politics of Uddavolu village.
The victim had sided with the Telugu Desam Party (TDP) and ensured defeat. Of Mardana Venkata Naidu in the 2021 gram panchayat polls.
His move to petition at the Andhra Pradesh High Court questioning. The illegal constructions of Naidu had resulted in a delay in payment of bills. 
Naidu also suffered a loss of Rs 2 crore.
TDP chief and former Chief Minister N. Chandrababu Naidu attacked the state's ruling YSR Congress Party (YSRCP) on Sunday over the murder.
"The YSRCP has turned Navyandhra Pradesh into Hatyandra Pradesh. I strongly condemn the heinous murder of Krishna, a government teacher from Vizianagaram. Such acts of violence only embolden criminals, as they perceive a lack of accountability and fear no consequences. For their actions," he said in a social media post.