News
Andhra Pradesh HC quashes case against Chiranjeevi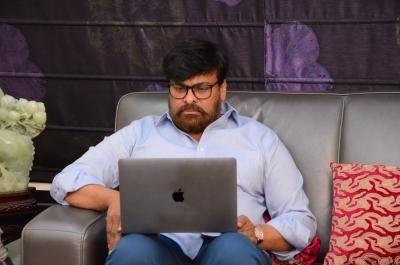 The Andhra Pradesh High Court on Tuesday quashed a poll code violation case against megastar Chiranjeevi.
The case was registered against him in 2014 for holding an election rally beyond the permitted time.
Chiranjeevi, then a Congress leader, was leading the party's election campaign in the 2014 elections. A case was booked against him in Guntur as he had not completed an election. Rally in time, resulting in traffic problems.
In 2019, the High Court gave him relief in a similar case.
Chiranjeevi had entered active politics in 2008 by floating the Praja Rajyam Party (PRP) in then undivided Andhra Pradesh. After the party's disastrous performance in 2009 elections and. The subsequent developments, he had merged the PRP with the Congress in 2011.
Chiranjeevi was elected to the Rajya Sabha in 2012 and the same year, he was made a Minister in Congress-led UPA government at the Centre. After bifurcation of Andhra Pradesh to carve out Telangana state and Congress party's humiliating defeat in Andhra Pradesh in 2014 polls, Chiranjeevi became inactive in politics and resumed working in films.