News
'Can hear through video conferencing ', SC to lawyers amid rising Covid cases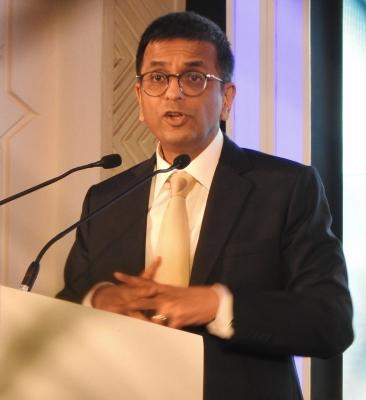 Chief Justice of India (CJI) D.Y. Chandrachud on Wednesday, while considering the rapid increase in the number of Covid-19 cases in the country, said the apex court is willing to hear lawyers through video conferencing.
A bench headed by Chief Justice Chandrachud and comprising Justice J.B. Pardiwala, citing the recent media reports, said the court is willing to allow advocates to appear before the court through the hybrid mode. The Chief Justice said, "We can hear you through video conferencing mode also".
India on Wednesday reported 4,435 new Covid-19 cases, the highest single-day jump since September 2022, according to the Union ministry of Health and Family Affairs.
The number of active cases stands at 23,091, the data showed. With the surge in the past 24 hours, the tally has climbed to 4,47,33,719. Also, 15 deaths reported during the same time span has pushed the toll to 5,30,916.
As per the ministry data, the national Covid recovery rate was pegged at 98.76 per cent. While one death each was reported from Delhi, Gujarat, Chhattisgarh, Haryana, Karnataka, Puducherry and Rajasthan, four each were reconciled by Maharashtra and Kerala.