News
Capital Confusion: Why Jagan doesn't talk of 3 capitals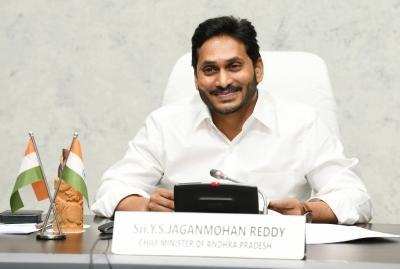 The decision to have three capitals came as a shocker to the financially ailing state of Andhra Pradesh, which by 2019, already had an "under-construction capital" — Amaravati. However, the victory of YSRCP in the Assembly elections of 2019 with an absolute majority brought in more chaos to Andhra Pradesh.
By deciding to have three capitals — Amaravati, Vizag and Kurnool as Legislative, Executive and Judicial Capitals, respectively — the Y.S Jaganmohan Reddy government completely shook the foundations of a developing state and in the process, slowly began dismantling its development prospects.
After all the hype created in the name of decentralisation, the Jagan government has now gone completely silent about the issue. Apart from that, even the Special Status issue, which was promised to Andhra Pradesh by the Centre, has also been sidetracked.
It's been two years of Y.S. Jaganmohan Reddy government and the disappointment is obvious among its people as there was no mention of the three capitals during his Independence Day Speech over the weekend.
Interestingly, Governor Biswabhushan Harichandan had affirmed about the three capitals in his speeches while the Chief Minister has conveniently abstained from it. The Governor stated: "The state government adhered to the development of all regions through a three capitals plan."
Meanwhile, with speculations being rife about the CM shifting his camp office to Visakhapatnam by Dasara festival season and the news of dismantling of Tourism Guest Houses at Rushikonda beach has not gone down well with people. It is believed that Jagan is keen on having a house constructed for himself in the site allocated for AP Tourism Department.
Many cases have been filed in the high court against the "Three Capitals" plan. Recently, the government decided to shift the seat of the Lokayukta and the state human rights commission to Kurnool. A petition was filed by Amaravati-for-capital supporters seeking establishment of the HRC and Lokayukta in Amaravati and opposing its shift to Kurnool.
According to experts, there is no legal hurdle to the shifting of the CM's camp office to Visakhapatnam. The chief minister can work from any place as per his wish. However, the silence on the part of the CM now is creating confusion among the people as also among political leaderships.
What is in store for the state of Andhra Pradesh as days pass by is something one is yet to fully understand while the decision on three capitals still remains in limbo. It is clear that the CM will not rake up the issue now as there are no elections anytime soon. However, it is expected that the three capitals issue will further crop up when other controversies surrounding YSRCP come to the fore.