News
ECI says Rs 375 cr seizures in run-up to K'taka polls, 4.5 times more than 2018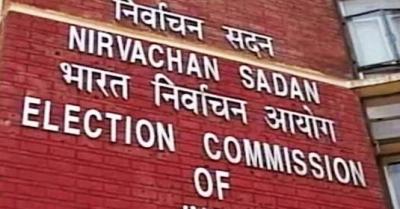 The Election Commission of India (ECI) on Tuesday said that total seizures of Rs 375 crore was made during the run-up to the May 10 Karnataka Assembly polls, while the Enforcement Directorate (ED) attached assets worth Rs 288 crore after the imposition of Model Code of Conduct in the southern state.
The poll panel made the revelations a day after the campaigning ended on May 8. Polling in Karnataka is scheduled on May 10 and counting of votes will take place on May 13.
"The recorded seizures in the state mark a significant 4.5 times increase as compared to Assembly Election in 2018," it said.
The poll panel said that it seized cash to the tune of Rs 147.46 crore. And liquor worth Rs 83.66 crore.
It further said that drugs valued at Rs 23.6 crore, precious metals worth Rs 96.6 crore. And freebies worth Rs 24.21 crore.
The ECI said, "In 2023, it made seizures totalling more than Rs 375 crore. Which is 4.5 times more as compared to Rs 83.93 crore in 2018 Assembly elections."
It said that additionally, from the date of visit of Commission in the second week of March, 2023 till date of announcement of elections, seizures of Rs 83.78 crore. Were also made by various enforcement agencies in the poll-bound state.
The ECI said, "The ED has also attached assets amounting to Rs 288 crore after the imposition of MCC."
The Election Commission of India (ECI) had also reviewed law and order situation. And inter-state vigil through border check posts of poll-going Karnataka. And neighbouring states of Maharashtra, Goa, Telangana, Andhra Pradesh, Kerala and Tamil Nadu on May 1.