News
Govt plans to add 50 GW renewable energy capacity annually to achieve 500 GW target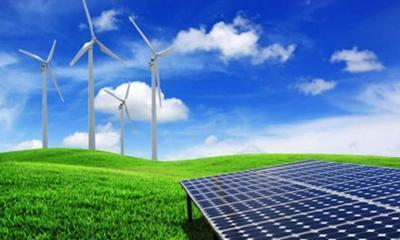 The Centre has declared a plan to add 50 GW of renewable energy capacity annually for next five years to achieve the target of 500 GW by 2030.
Chairing a review meeting recently, Power and New and Renewable Energy Minister R.K. Singh said that the government has decided to invite bids for 50 GW of renewable energy capacity annually for the next five years i.e. from 2023-24 till 2027-28.
These annual bids of inter-state transmission connected renewable energy capacity will also include setting up of wind power capacity of at least 10 GW per annum.
The plan was finalised by the Ministry of New and Renewable Energy during the meeting.
Singh said that the bidding trajectory for renewable energy would be a big boost to achieve 500 GW capacity from non-fossil fuels by 2030 and a major step towards energy transition.
The minister asked the industry to take advantage of the opportunity, saying that the bidding plan gives sufficient time to plan finances and manage supply chains.
India currently has a total renewable energy capacity of 168.96 GW (as on February 28, 2023) with about 82 GW at various stages of implementation and about 41 GW under tendering stage.
This includes 64.38 GW solar power, 51.79 GW hydro power, 42.02 GW wind power and 10.77 GW bio power.
Considering the fact that renewable energy projects take around 18 to 24 months for commissioning, the bid plan will add 250 GW of renewable energy and ensure 500 GW of installed capacity by 2030.
The Power Ministry is already working on upgrading and adding the transmission system capacity for evacuating 500 GW of electricity from non-fossil fuel, sources said.