News
IT searches at multiple locations in Telugu states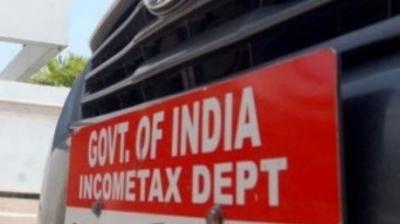 The Income Tax department on Tuesday conducted searches at the premises of Vasudha Pharma Chemical Limited in Telangana and Andhra Pradesh.
Teams of IT officials conducted simultaneous searches at 50 locations in Hyderabad and in neighbouring Andhra Pradesh.
The teams began the searches early in the morning at company headquarters at SR Nagar in Hyderabad. The searches were also on at the premises of Vasudha and sister companies at Madhapur, Jeedimetla and other places.
The I-T officials were also conducting the searches at the residences of the company's CEO, MD and directors
The officials were checking the records relating to the company's income and the transactions with others. The raids came following allegations that the funds were being diverted to real estate business.
Some firms allegedly related to Vasudha are said to be involved in the real estate business. This reportedly came to light during recent raids by the I-T officials on some real estate companies.
The premises of Vasudha Chairman and Managing Director M. Venkata Rama Raju, directors M. Anand, MVN Madhusugan Raju, Prasad Raju were being searched as part of the I-T raids.