News
Jagan Govt finally withdraws 3 capitals decision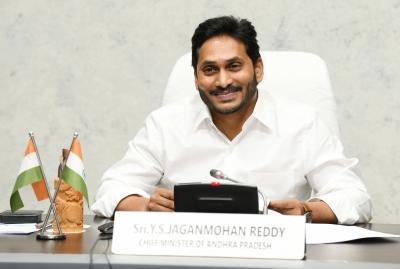 In a surprise to every citizen of Andhra Pradesh, the state government today announced that it is withdrawing the legislation for creating three capitals after a decision in this regard was taken at an emergency Cabinet meeting chaired by chief minister Y.S. Jaganmohan Reddy.
Interestingly, days after YSRCP MLAs stooped low and damaged the decorum of the Legislative Assembly recently, the Cabinet decided to repeal the two laws passed in June 2020. The Andhra Pradesh Capital Region Development (Repeal) Act was passed to abolish the authority the previous Telugu Desam Party (TDP) government passed in 2015 to develop Amaravati as the state capital.
A division bench of the court has been hearing a batch of petitions against the decision to form three capitals since November 15. Farmers, who gave up over 34,000 acres of their fertile lands for setting up the capital in Amaravati, challenged the two laws in the court. Over 100 petitions were filed.
Apparently, Advocate General for the State of Andhra Pradesh, Subrahmanyam Sriram has informed the High Court about the decision of the government to take back contentious law which proposed the formation of three capitals for the state. This decision of the Andhra Pradesh Government would mean that the AP Decentralisation and Inclusive Development of All Regions Act 2020 and Andhra Capital Region Development (Repeal) Act 2020 would be taken back.
Simultaneously, farmers from the Capital Region have been protesting against the government's three capitals decision for over two years ever since the YSRCP government came to power.
Before the Court, Senior Advocate Shyam Divan, appearing for the farmers, argued that around 33,000 families of Amravati had given up their land for capital development, and now, they have no sustainable means of livelihood.
Significantly, he had also argued that the power to make/decide upon the capital is of parliament under Article 3 and 4 of the Constitution as fixing of new capital is constituent power of the parliament under these articles. "The 2020 acts (by the current government) are contradictory and are against the Reorganisation act of 2014 because you could take only a one-time decision over the State Capital and you suddenly come up with 2020 act," Senior Advocate Divan said.
However, there is still no news of which city will be chosen as Andhra Pradesh's capital city. A detailed statement is expected to be announced by the YSRCP-led government soon!