News
Jana Sena's Visakha Steel Plant fight reeks of double standards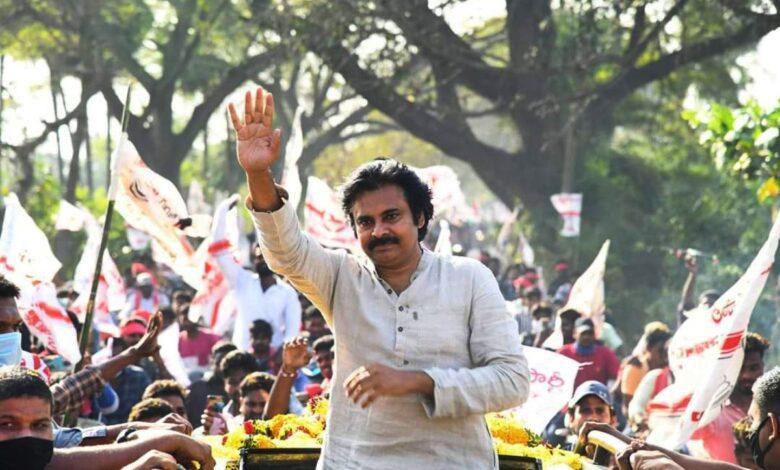 Yes, the crowds were huge. Yes, his following is huge as a star in the Telugu Film industry and as a politician who fights neutrally. Jana Sena Chief Pawan Kalyan's call to protest the privatisation of Vizag Steel Plant over the weekend seemed like a huge crowd-puller but reeked of double standards in many ways.
By appearing in huge numbers, the crowd made the protest meet a grand success but Pawan removed the fizz off their protest and enthusiasm with his lacklustre speech without pointing fingers at the actual institution responsible for privatisation of the Steel Plant.
Pawan's 'Ukku Garjana' speech, which was intended or expected to lambast the Modi government for its decision on privatising the Visakhapatnam Steel Plant, turned out to be an utterly biased one with the Jana Sena Chief only targeting the YSR Congress government.
Throughout his speech, Pawan did not even utter a single word against Modi government or the BJP for announcing or taking the decision. Instead, leaving everyone baffled, Pawan attacked AP CM Y.S. Jaganmohan Reddy, stating that the YSRCP government wasn't fighting for Vizag Steel Plant's survival.
Pawan displayed his helplessness by saying that he cannot fight for the cause without a single MP. "They (YSRCP) even snatched away our only MLA," said the Janasenani. Unfortunately, despite not having a single seat nor pointing fingers at the BJP, Pawan gave a week's time to the Jagan-led YSRCP to announce that the state government will fight against the steel plant disinvestment.
The speech was not just ludicrous, but it reflected how Jana Sena and BJP are still allies and that Pawan really cannot take on the Modi-Shah duo. This attitude of his also exposes how his concern for the employees of the steel plant looks like a sham.
According to political analysts, if Pawan had at least commented on the Modi government or the BJP, it would have politically benefitted Jana Sena by bringing in goodwill from people. But, through this platform, Pawan has unnecessarily worsened his double standards and exposed himself by just focussing on Jagan for political reasons, which wasn't required in the first place.