News
Lithium reserves give India geo-political, economic advantage: Sulajja Motwani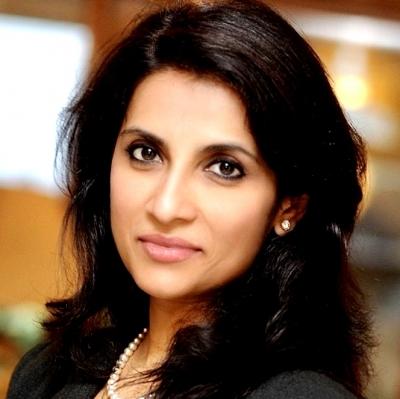 The finding of the 5.9 million tonnes of power metal lithium reserves in Jammu and Kashmir has significant geo-political and economic advantage for India, Sulajja Firodia Motwani, Founder and CEO of Kinetic Green Energy & Power Solution Ltd told Thebetterandhra.com
The Pune-based Kinetic group — that rolled out the famous Luna moped and Kinetic Honda automatic scooters — is now making electric vehicles (EV) like scooters, three-wheelers and buggies.
She also said India can become an export hub for EVs, components and subsystems to the world while reducing the cost for the vehicle buyers.
Motwani said the finding of lithium reserves is certainly a very encouraging discovery to help India in promoting e-mobility and achieving its net zero goals.
During the first eight months of this fiscal year — from April to the end of November — lithium battery imports touched 450 million units, worth $929 million, Motwani said citing a reply given in the Lok Sabha to a question.
"With this (domestic lithium), India could focus on making LFP chemistry batteries (lithium ferro phosphate batteries using lithium, iron, phosphate) domestically. LFP chemistry is best suited to Indian climatic conditions and also the safest chemistry," she added.
In a short interview, Motwani talks about the finding of the lithium reserves and what it means for the country as a whole and also for the automotive industry.
Thebetterandhra.com: What does the finding of lithium reserves mean for the EV industry players? Will it result in reduction in vehicle prices?
Motwani: There are many significant implications of this discovery for EV industry and for India as a country as a whole. It is widely accepted now that the future of transport is green and electric vehicles will play a major part in this transition. Finding lithium reserves domestically could help India in achieving this transition with confidence, control and competitiveness. It will also mean that India can be "atmanirbhar" in cell and battery manufacturing, which has significant geo-political and economical advantages.
It can not only help India to achieve e-mobility with 100 per cent Make-in-India as a huge achievement, reduce its import bill with no geo political risk but also become an exporter and supplier of EV and its components and sub systems to the world. It will help India achieve scale and competitiveness and finally, it will result in reduction of lithium battery prices, hence reduction in cost of electric vehicles price. This will increase EV penetration in India, reducing pollution and reducing transport cost for our masses.
Thebetterandhra.com: Is there a possibility of Indian EV players going in for backward integration — get into battery manufacturing?
Motwani: Yes. Backward integration could further help EV players to reduce cost. However, I also believe that not all EV makers need to make battery cells but they can buy cells from large cell manufacturers in India and use them in their battery packs.
Thebetterandhra.com: There is a view that India should skip the lithium battery and go the next step. Your take.
Motwani: No, India should continue with lithium batteries, as new technology like sodium ion batteries will take time to be proven for automotive application and commercial availability. Further, the majority of the Indian population uses two, three wheelers and small cars for their transport needs and lithium batteries are the most suitable source of energy for E2W, E3W and such light mobility vehicles. Hydrogen fuel may be suitable for larger vehicles such as trucks, buses and large cars.
Thebetterandhra.com: On the possible impact on the global lithium prices if lithium is mined and supplied domestically.
Motwani: Today lithium rates are mostly controlled by China, which dominates in lithium battery manufacturing. Now if India emerges as a country having high quality and quantity lithium resources, there will be change in the international scenario leading to global competition which could reduce prices.
Thebetterandhra.com: Will there be more battery making units in the country?
Certainly. As cells will be made in India at competitive rates, leading to lower EV prices, EV penetration and market shares of EV will increase in the country, leading to higher battery demand.
Thebetterandhra.com: Will there be any redrawing of joint venture, technical collaboration agreements by the industry players?
Motwani: It is possible but early to say.