News
PM Gati Shakti: 101 projects worth Rs 60,872 cr identified under Ports & Shipping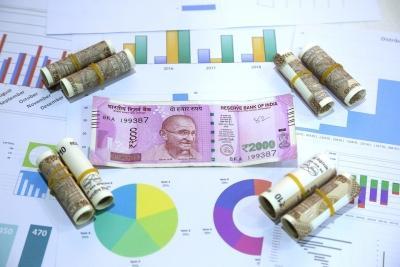 Total 101 projects in respect of Ports and Shipping have so far been identified under PM Gati Shakti initiative worth Rs 60,872 crore for implementation. Out of these, 13 projects worth Rs 4,423 crore have been completed.
Among the states, Gujarat has a maximum 19 projects with an estimated cost of Rs 20399.15 crore. Maharashtra and Andhra Pradesh have 13 projects each with an estimated cost of Rs 9955.85 crore and Rs 5871.05 crore respectively.
PM Gati Shakti National Master Plan (NMP) is a transformative approach for integrated and holistic planning across concerned Ministries/Departments to improve multimodal connectivity, logistics efficiency and to address critical infrastructure gaps for seamless movement of people and goods, with focus on minimising disruptions and ensuring timely completion of projects.
The NMP aims at facilitating development of multi-modal connectivity infrastructure to various economic zones including Ports and Shipping sector.
For enhanced capital expenditure by states for infrastructure development, the Ministry of Finance, Department of Expenditure through part-II (for PM-Gati Shakti related expenditure) of the "Scheme for Special Assistance to States for Capital Investment for 2022-23" has made an additional provision of Rs 5000 crore for disbursement among the states as long term loans at a zero interest rate.
The Ministry of Ports, Shipping and Waterways has undertaken various initiatives for ease of doing business. Incentives such as model concession agreement, flexibility to concessioners, new tariff guidelines etc have been issued which allows improvement in port performance at major ports. However, Under PM Gati Shakti, there is no envisaged structure related to additional incentives to any high performing port.
This information was given by Union Minister for Ports, Shipping and Waterways, Sarbananda Sonowal in a written reply to the Rajya Sabha on Tuesday.