Politics
Arrests of TDP leaders reflects Jagan's frustration, says Lokesh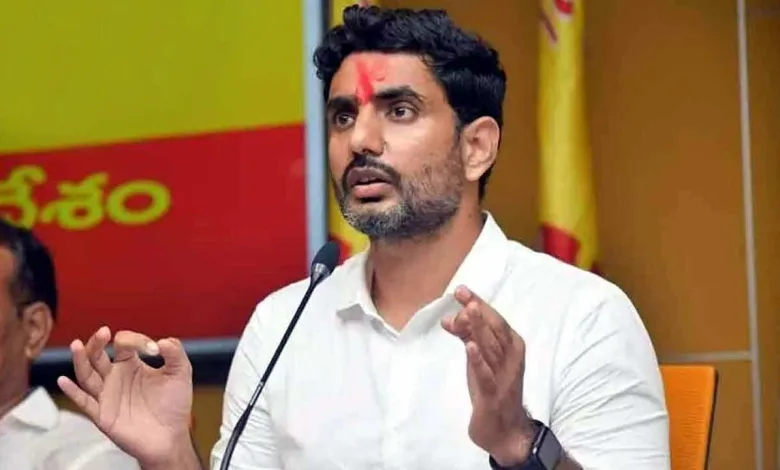 Telugu Desam Party (TDP) General Secretary Nara Lokesh on Wednesday alleged that the government of Andhra Pradesh Chief Minister Jagan Mohan Reddy is resorting to arrest of TDP leaders in false cases in frustration as he has realised that he will face a drubbing in the coming polls.
The TDP leader stated that Jagan has totally lost the people's confidence and even in Pulivendula, the home constituency of Jagan, people are unhappy with his style of functioning.
The arrest of the TDP incharge of Proddatur, Praveen Kumar Reddy and the Pulivendula incharge, B. Tech Ravi, clearly reflect the fact that Jagan is getting scared of the Opposition.
As the TDP is fast gaining ground in Pulivendula, Jagan has started showing his true colours and resorting to this kind of illegal arrests, he said.
The arrests of TDP Assembly segments incharges almost on a daily basis clearly indicates the unrest that started in Jagan, Lokesh added.
Instead of focussing on the issue of farmers in Kadapa district, including in Pulivendula Assembly segment, who have been struggling due to the acute drought condition, Jagan is targetting the leaders of the Opposition parties to foist false cases, Lokesh said.
The Chief Minister, who could not resolve the problems of his home constituency has lost the people's confidence, the TDP leader felt.
Jagan, who has been conducting regular review meetings on the false cases being registered against the leaders of Opposition parties, should first concentrate on the problems being faced by the farmers, Lokesh said.
"Any Chief Minister first highlights the developmental works undertaken in his home district, or the projects that are constructed or the companies that are launched during his tenure but Mr Jagan is boasting himself on the number of illegal cases filed in different constituencies," he said.
The TDP leader stated that with his "psycho behaviour", Jagan was burying his own party. He felt that this kind of false cases and threatening politics will not help the YSRCP to survive.
If the police personnel are going out of the way to extend their cooperation, the very existence of the YSRCP in the state is a big question, he noted.
"Each illegal case being filed against the leaders of the Opposition parties will only help the anti-incumbency to grow but it will, in no way create any hurdle for the TDP to continue its fight in support of the people of the State," Lokesh added.