Politics
CBI court summons Kadapa MP in Vivekananda Reddy murder case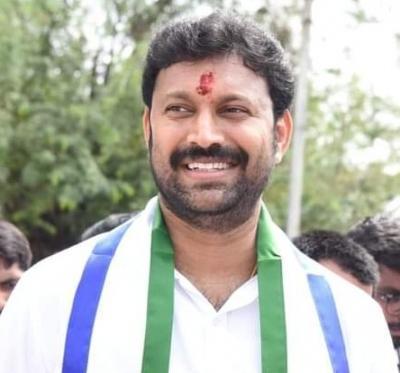 The CBI court in Hyderabad on Friday summoned Kadapa MP Y. S. Avinash Reddy in former Andhra Pradesh minister Y. S. Vivekananda Reddy's murder case.
The court, which took cognisance of the supplementary charge sheet filed. By the CBI recently, directed the YSR Congress Party (YSRCP) MP to appear before it on August 14.
The CBI filed the third charge sheet in the sensational case on June 30. It named Avinash Reddy, cousin of Andhra Pradesh Chief Minister Y.S. Jagan Mohan Reddy, as accused number eight. The central agency has included Avinash Reddy's father Y. S. Bhaskar Reddy and their associate Uday Kumar Reddy as the sixth and seventh accused, respectively.
The third charge sheet focused on the role played by the trio in the killing.
The CBI also added Vivekananda Reddy's former Personal Assistant and Yedula Prakash, son of a cook in the deceased's house, as suspects-cum-accused.
The CBI charged that both Avinash and Bhaskar Reddy conspired to eliminate Vivekananda Reddy because they were irked by his move to bring in Y.S. Jagan Mohan Reddy's mother and sister as rivals to Avinash.
Bhaskar Reddy was arrested by the CBI on April 16, two days after the arrest of Uday Kumar Reddy.
Meanwhile, all the accused lodged in Chanchalguda Jail in Hyderabad were produced in the CBI court on Friday. The court extended their judicial custody till August 14. Avinash Reddy was granted anticipatory bail by the Telangana High Court on May 31.
The Telangana High Court had also ruled that in the event of the petitioner's arrest by the CBI, he shall be released on bail on executing a personal bond of Rs 5 lakh with two sureties for a like sum each. On June 3 when Avinash Reddy came to the CBI office, he was arrested but was immediately released on bail after he completed the formalities as per the High Court order.
Vivekananda Reddy, brother of former chief minister Y.S. Rajasekhara Reddy and uncle of Jagan Mohan Reddy, was murdered at his residence. In Pulivendula on March 15, 2019, weeks before the elections. The CBI took over the investigation into the case in 2020 on the direction of Andhra Pradesh High Court while hearing a petition of Vivekananda Reddy's daughter Suneetha Reddy, who raised suspicion about some relatives.