Politics
CBI ignored key facts in Viveka murder case, claims MP Avinash Reddy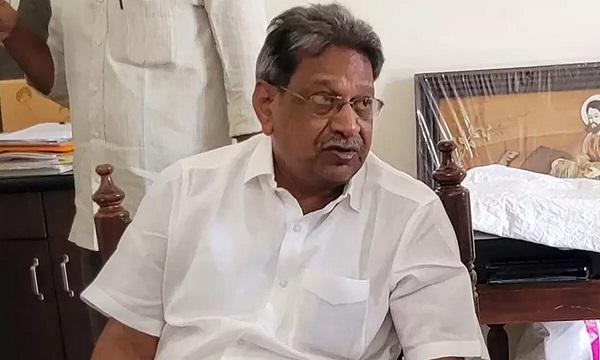 Kadapa MP, Y.S. Avinash Reddy, whose father Y.S. Bhaskar Reddy was on Sunday arrested by the CBI in former minister Y.S. Vivekananda Reddy's murder case, alleged that ignoring some key facts in the case, the CBI was projecting them as the accused.
He claimed that Vivekananda Reddy's son-in-law knew about murder but he did not inform the police. The MP claimed that the CBI did not question the slain leader's son-in-law about suppressing the information.
Avinash Reddy, who rushed to Kadapa from Hyderabad after learning about his father's arrest, said the investigation should be based on facts and not to target individuals.
He said the new investigating officials of the CBI were doing the same thing which earlier officers had done. He said they had already brought this to the notice of the higher-ups.
The YSR Congress Party MP, who is cousin of Chief Minister Y.S. Jagan Mohan Reddy, said though Dastagiri (Shaik Dastagiri, one of the accused in the case) murdered Vivekananda Reddy, the CBI officials made him an approver and released him on bail.
The Lok Sabha member alleged that the CBI did not take into account the statement of Dastagiri or watchman Ranganna.
He said the CBI officials and Vivekananda Reddy's daughter Suneetha were taking the probe into a particular direction.
"We will uphold the good and we will prove our innocence," he said, adding that they are ready to face any probe.
The Kadapa MP said truth and justice should prevail in the case but unfortunately the CBI has stooped to this level by ignoring facts and giving importance to small things.
Avinash Reddy claimed that the CBI did not probe the disappearance of stamp paper from the house of Vivekananda Reddy and also did not take into consideration the letter written by the slain leader.
He reiterated that Vivekananda Reddy had changed his name to Sheikh Mohammed Akbar in 2010 to marry another woman and that he had a son Shaenshah from second wife. He claimed that Vivekananda Reddy wanted to give his property to second wife and that round seals and documents relating to this were found in his house. He wondered why the CBI was not probing the missing stamp papers.