Politics
Chandrababu Naidu welcomes decision to withdraw Rs 2,000 notes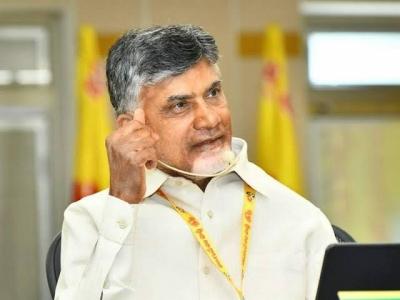 Former Andhra Pradesh chief minister and Telugu Desam Party (TDP) president Chandrababu Naidu welcomes on Friday welcomed the decision of the Reserve Bank of India. To withdraw Rs 2,000 currency notes.
"I have been professing since a long time to abolish currency notes of higher denomination. Which is the root cause of corruption, laundering, hoarding and bribing of voters," tweeted Chandrababu Naidu welcomes. Who had opposed introduction of the high denomination currency.
Nara Chandrababu Naidu is an Indian politician and current leader of opposition of the Andhra Pradesh Legislative Assembly. He was also the leader of the opposition of the Andhra Pradesh Legislative Assembly from 2004 to 2014
"This will not only boost the economy but also add tremendous. Value to the efforts of honest individuals who work with integrity for the larger good of people," he said.
Naidu feels that the move will help check distribution of money among voters to a large extent.
"The decision to ban the Rs 2,000 notes is certainly a very good sign. I had submitted a report on digital currency long ago and the scrapping of the notes will certainly check corruption. Politicians are trying to win the polls by distributing money to the voters and Rs 2,000 notes. Are playing a major role in this. Now, this can be checked to a great extent," Chandrababu Naidui.Said while addressing a huge gathering at Anakapalle as part. Of his ongoing 'Idemi Kharma Mana Rashtraniki' programme.
Stating that the Chief Minister Jagan Mohan Reddy is crazy for money. And whatever he earns is not enough for him, the TDP leader said that Jagan is out to loot the whole state. "He is ready to kill anyone for money," the TDP supremo remarked.
Observing that the prices of all commodities, gas fuel and other items too are skyrocketting and if anyone raises voice against this false cases are being foisted against such persons, he said.