Politics
Kadapa MP Avinash Reddy gets anticipatory bail in Viveka murder case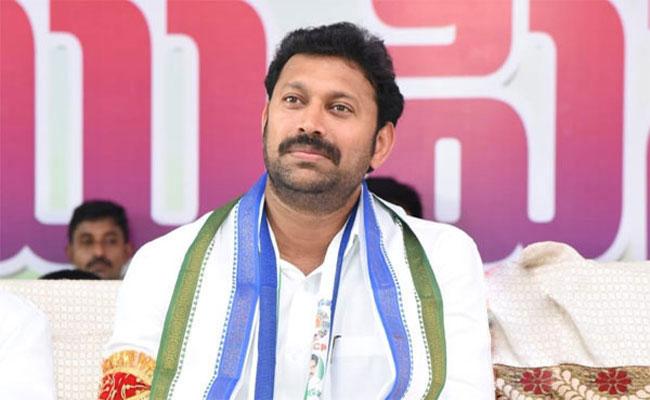 The Telangana High Court has granted anticipatory bail to Kadapa MP Y.S. Avinash Reddy in former Andhra Pradesh Minister Y.S. Vivekandnda Reddy's murder case.
The special vacation bench of the High Court, which had completed the hearing last week, pronounced its order on Wednesday.
The CBI and Vivekananda Reddy's daughter Sunitha Reddy had opposed the anticipatory bail.
The high court had taken up the hearing after Supreme Court had expressed displeasure over the delay in deciding Avinash Reddy's anticipatory bail petition.
Avinash Reddy, who is a cousin of Andhra Pradesh Chief Minister Y.S. Jaganmohan Reddy, had failed to appear before the CBI three times this month.
The MP had not appeared before the CBI on May 16 and May 19 in Hyderabad. On May 16, he cited prior-fixed official engagements in Pulivendula as the reason and sought four days' time. On May 19, he conveyed to the CBI that he would not be able to appear before it as his mother took ill. She was admitted to a hospital in Kurnool and the MP was also staying there.
The central agency had issued a fresh notice on May 19, directing him to appear before it at its Hyderabad office on May 22.
Amid reports of CBI officials reaching Kurnool for possible arrest, he wrote to the CBI seeking exemption from appearance till May 27 in view of his mother's condition.
Vivekananda Reddy, brother of Late Chief Minister Y.S. Rajasekhara Reddy, uncle of Jagan Mohan Reddy, was murdered at his residence in Pulivendula on March 15, 2019, weeks before the elections.
Last month, the CBI arrested Avinash Reddy's father Y.S. Bhaskar Reddy, a cousin of Rajasekhara Reddy.
The agency told the court during the hearing on multiple occasions. That Bhaskar Reddy, Avinash Reddy and their follower Devireddy Shiva Shankar Reddy hatched a conspiracy. To murder Vivekananda Reddy as he had opposed the Kadapa Lok Sabha ticket to Avinash Reddy.
Avinash Reddy has denied the allegations against him. And his father and alleged that the CBI ignored several key facts in the case.