Politics
Leaders are those who create assets for people, says Chandrababu Naidu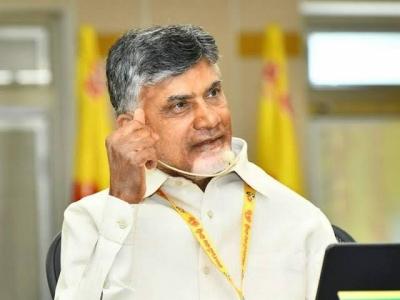 Political leaders should use their talent to create assets but not to loot the state, TDP supremo and former Andhra Pradesh Chief Minister N. Chandrababu Naidu said on Friday.
Addressing a massive public gathering as part of the 'Edime Kharma Mana Rashtraniki' programme at Gundlapalem of Medikonduru mandal in Tadikonda Assembly segment, he observed that if assets are created people will get benefits.
"I have developed Hyderabad and wanted Amaravati too to be on a par with that city. As the state then did not have enough funds, I brought in the land pooling scheme to mobilise enough land for Amaravathi," he said.
Maintaining that 29,000 farmers donated 33,000 acres is a world history, the former Chief Minister said that all these farmers wanted a good capital to be built. Even when the condition of the roads was so bad, the Private Public Partnership was introduced to improve the condition of the roads following which beautiful rodas are now a reality, he recalled.
Reforms were brought in sectors like ports, power generation, airports and telecom due to which without spending even a single rupee from the exchequer the Hitech City was built in Hyderabad which changed the total scenario of the whole city, Naidu fondly recalled.
Observing that once an acre of land in Hyderabad was Rs 10,000 to Rs 20,000 which now went up to anywhere between Rs 30 crore to Rs 40 crore, the former Chief Minister said that the ruling party here should feel ashamed for the comments made by the Telangana Chief Minister K. Chandrasekhar Rao that the rates of land are far higher in Telangana than in Andhra Pradesh.
Recalling the statement made by the Chief Minister, Jagan Mohan Reddy, before the 2019 elections that Amaravati will remain the capital and that he has built his house too here, Naidu expressed anger at the change of tack by him now and making statements on three capitals. "Had he made a similar statement before the polls, the people would have totally rejected him," he felt.
The former Chief Minister also said that the campaign on scams in Amaravati too were completely proved to be false. "The people of Andhra Pradesh want that the capital should be in Guntur district and Amaravati is located in the heart of the State. This Chief Minister is making totally false allegations sitting in the Assembly and in the Secretariat built by me," he stated.
Giving a call to the people that the YSRCP should not win even a single Assembly seat in the combined Guntur district, Chandrababu Naidu pointed out that the government employees are not getting any benefits, including the Pay Revision Commission (PRC).