Politics
Viveka murder case: Avinash Reddy again skips CBI interrogation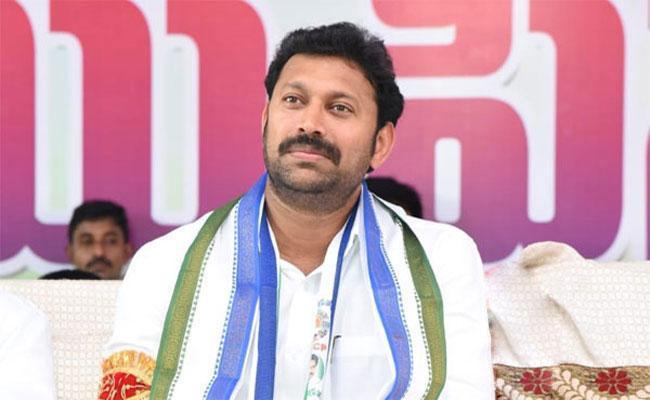 Kadapa MP Y.S. Avinash Reddy once again skipped CBI interrogation in former Andhra Pradesh Minister Y.S. Viveka murder case.
The MP, who was in Hyderabad, left for his hometown of Pulivendula in Kadapa on Friday.
The YSR Congress Party (YSRCP) leader has informed the CBI. That he will be unable to appear before it as his mother has taken ill and so he had to rush to Pulivendula.
Avinash Reddy had left his residence here and was believed that he was heading for the CBI office in Koti.
Media vehicles were also following him, but the MP's vehicle turned towards the highway.
This is the second time this week that Avinash Reddy has skipped CBI questioning.
The MP, who is the cousin of Andhra Pradesh Chief Minister Y.S. Jagan Mohan Reddy, did not appeared before the central agency on Viveka murder case Tuesday.
Stating that he has pre-scheduled engagements in his parliamentary constituency, he had conveyed to the CBI that he was unable to appear due to the short notice.
However, the same day the CBI issued him a fresh notice, directing him to appear at its regional office in Hyderabad at 11 a.m. on Friday.
The Supreme Court on Wednesday refused to entertain the MP's plea for an urgent hearing on his petition seeking a direction to the Telangana High Court to grant him anticipatory bail.
Last month, Avinash Reddy, who has already been questioned four times by the CBI, had approached the Telangana High Court for anticipatory bail.
The High Court on April 28 adjourned the hearing to June 5 and refused to pass an order restraining CBI from taking any harsh measure against him in the case.
The Supreme Court last month extended the deadline for completing the investigation into the case till June 30.
The apex court had earlier fixed April 30 as the deadline for the CBI.
Vivekananda Reddy, brother of former chief minister Y.S. Rajasekhara Reddy and uncle of Jagan Mohan Reddy, was murdered at his residence. In Pulivendula on March 15, 2019, weeks before the elections.
The 68-year-old former state minister was alone at his house when unidentified persons barged in and killed him.
The CBI took over the investigation in 2020 on the direction. Of Andhra Pradesh High Court while hearing a petition of Vivekananda Reddy's daughter Suneetha Reddy, who raised suspicion about some relatives.
In November last year, the Supreme Court transferred the case to Hyderabad based on the petition.
Last month, the CBI arrested Avinash Reddy's father Y.S. Bhaskar Reddy.
The agency told the court during hearings on multiple occasions. That Bhaskar Reddy, Avinash Reddy and their follower Devireddy Shiva Shankar Reddy hatched. A conspiracy to murder Vivekananda Reddy as he had opposed the Kadapa Lok Sabha ticket to Avinash Reddy.
Avinash Reddy has denied the allegations against him and his father. And claimed that the CBI ignored several key facts in the case.