Politics
Viveka murder case: CBI summons Kadapa MP's father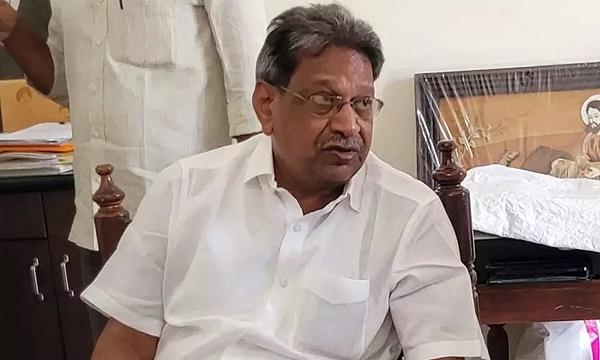 The Central Bureau of Investigation (CBI) has summoned Kadapa MP Y.S. Avinash Reddy's father Y.S. Bhaskara Reddy for questioning in former Andhra Pradesh minister Y.S. Vivekananda Reddy's murder case.
The central agency, which is probing the four-year-old case, has asked Bhaskar Reddy to appear before its officials at Kadapa Central prison on March 12.
On Wednesday, the CBI officials served a fresh notice at the residence of Bhaskar Reddy in Pulivendula town of Kadapa district.
Bhaskara Reddy was earlier summoned on February 23 for questioning but he requested the CBI to postpone the questioning to another day as he has some prior commitments.
Avinash Reddy had appeared before CBI officials on February 24. The MP was questioned for more than four hours at the CBI office in Hyderabad.
A cousin of Chief Minister Y. S. Jagan Mohan Reddy, Avinash Reddy was questioned for the second time in the case.
He was questioned earlier for more than four-and-a-half hours on January 28.
Vivekananda Reddy, who was found murdered at his house in Kadapa district in 2019, was the paternal uncle of Jaganmohan Reddy and Avinash Reddy.
The questioning of the MP and his father assumed significance in the wake of an affidavit filed by the CBI in Telangana High Court a few days ago while opposing the bail petition of Sunil Yadav, one of the accused.
The investigating agency stated that Avinash Reddy, Bhaskara Reddy and their follower D. Siva Sankar Reddy had hatched a criminal conspiracy to kill Vivekananda Reddy over conflicting political ambitions.
Avinash Reddy and Bhaskar Reddy had a grouse against Vivekananda Reddy as the latter was opposed to YSRCP fielding Avinash as the party candidate from Kadapa Lok Sabha constituency. The former minister wanted Jagan Mohan Reddy to field his sister Y. S. Sharmila or mother Y.S. Vijayamma.
The CBI claimed that Rs 40 crore was offered to the other accused to carry out the murder.
The investigating agency also stated in its counter that Vivekananda Reddy was not happy with his brother Bhaskar Reddy and nephew Avinash Reddy as they had sabotaged his chances in MLC election in 2017 in Kadapa.
Avinash and his father wanted Siva Sankar as MLC candidate but when Jagan Mohan Reddy fielded Vivekananda, the trio ensured he was defeated.
Avinash Reddy has denied the allegations and claimed that he and his father were in no way involved.
Vivekananda Reddy was younger brother of former chief minister Y. S. Rajasekhara Reddy, father of Jagan Mohan Reddy.
He was found murdered mysteriously at his residence at Pulivendula in Kadapa district on March 15, 2019, a month ahead of 2019 general elections.
The 68-year-old former state minister and former MP was alone at his house when unidentified persons barged in and killed him. He was killed hours before he was to launch YSR Congress Party's election campaign in Kadapa.
Though three Special Investigation Teams (SITs) conducted the probe they failed to solve the mystery.
In 2020, the CBI took over the investigation on the direction of Andhra Pradesh High Court while hearing a petition of Vivekananda Reddy's daughter Sunitha Reddy, who raised suspicion about some relatives.
The CBI filed a charge sheet in the murder case on October 26, 2021 and followed it up with a supplementary charge sheet on January 31, 2022
In November last year, the Supreme Court transferred to a CBI court in Hyderabad the trial and probe into the larger conspiracy behind the murder. The apex court observed that doubts raised by Sunitha Reddy about getting a fair trial and investigation in Andhra Pradesh were reasonable.