Politics
Why YSRCP s populism could make it win AP Assembly Elections in 2024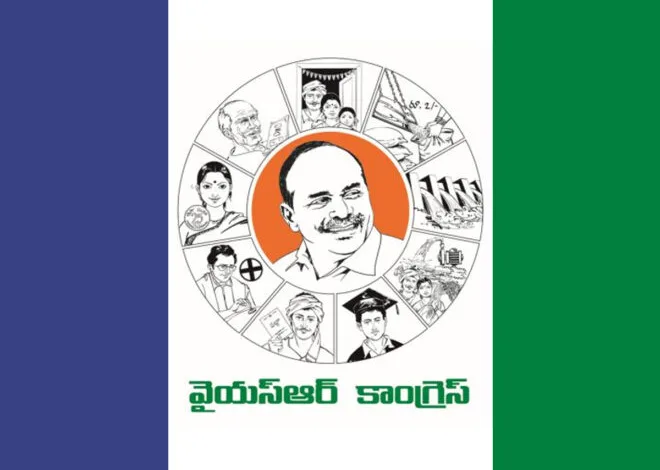 The YSRC ongress Party led by Y.S. Jaganmohan Reddy which is currently the ruling party in Andhra Pradesh seems to still enjoy the popular support of a majority of voters. Despite the not-so-great-economic situation and development works, the party's populist measures are what keeps the party's image intact.
What works in YSRCP's favour?
Welfare Programs: The YSRC P government has implemented various welfare programs. Such as Amma Vodi (financial assistance to support education), Arogyasri (healthcare scheme). And housing schemes, aimed at improving the living conditions of disadvantaged sections of society.
Farmer-Focused Initiatives: The party has introduced schemes like Rythu Bharosa, providing financial assistance. To farmers, and a focus on crop insurance, aiming to uplift the agricultural community.
Navaratnalu: YSRCP's flagship program "Navaratnalu" encompasses nine major welfare schemes targeting different sectors. Including healthcare, education, agriculture, and social welfare, indicating a holistic approach towards development.
Infrastructure Development: The YSRCP government has emphasized infrastructure development, including irrigation projects and road connectivity, which could contribute to the long-term growth of the state.
What could hit its vote bank?
Financial Burden: The extensive welfare schemes and promises made by the YSRCP have raised concerns about the long-term financial sustainability of these initiatives and their impact on the state's fiscal health.
Populist Policies: Critics argue that some of the party's policies might be driven by populism rather than sound economic principles, potentially leading to unsustainable practices.
Political Intolerance: There have been accusations of political intolerance and violence, harassment of opposition parties and dissenting voices, which could undermine democratic principles and hinder healthy political discourse.
Focus on Governance: Some critics argue that despite the party's welfare programs, there could be more emphasis on effective governance, administrative reforms, and job creation to ensure comprehensive development.
How is the YSRCP's performance so far?
The YSRCP's focus on welfare programs and specific initiatives has garnered it a substantial. Voter base, but questions regarding long-term fiscal stability and potential neglect of certain governance aspects persist. When compared to other parties, the YSRCP's welfare-centric approach sets it apart, but a balanced evaluation. Shows that there are concerns on the overall impact on the state's development, governance, and political environment.
Therefore, The YSR Congress Party's impact on Andhra Pradesh is a mixed bag, characterized. By a strong focus on welfare and development programs, but also accompanied by blunders. Related to financial sustainability, development of state and democratic norms. But, the real question is, will this be good for Andhra in the long-term?