Politics
YSR Congress rules out early polls in Andhra Pradesh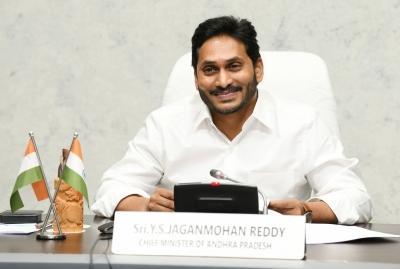 Andhra Pradesh's ruling YSR Congress on Thursday ruled out early Assembly elections in the state.
YSR Congress Party (YSRCP) General Secretary and government advisor Sajjala Ramakrishna Reddy dismissed the speculations that Chief Minister Y.S. Jagan Mohan Reddy will advance the polls.
Jagan Mohan Reddy's meeting with Prime Minister Narendra Modi. On Wednesday had triggered speculations in some quarters that he may go for early polls. However, Ramakrisha Reddy clarified that the ruling party has no proposal to advance. The polls, which are due in April-May next year along with Lok Sabha elections.
"There is no question of early elections. We respect the people's mandate we will fully utilise the five-year term. We will serve people and we will work till the last day," he told media persons.
Ramakrishna Reddy said that the Chief Minister is fully confident of positive voting.
"We promise what we can deliver and we deliver what we promise.
The YSRCP General Secretary said whenever CM Jagan Mohan Reddy visits Delhi, the government reveals all the details.
"He is seeking whatever funds the Centre is due to the state. You are seeing the results of his visits but still misinformation is being spread. By some sections of the media by imagining something," he said.
Stating that the YSRCP government will utilise its full term, he said the party. Would also explain to people what it had done for them during the last five years. "We have said this several times and are saying again that there will be no early elections," he said.
Targeting the opposition parties, he said they were not confident of a win. He said those who believe that if a particular time passes, winning the election will be a problem. Or those who want to somehow win the election before their rivals recover go for early elections.
He claimed that TDP President Chandrababu Naidu had gone for early elections in 2004 to gain. Public sympathy following Maoist attack on him at Alipiri. The YSRCP leader said the TDP and its "friendly" media may be spreading speculations with the hope. That this will give a momentum to their cadre or attract candidates or make Pawan Kalyan join the party.
Stating that there is time for elections till May, Ramakrishna Reddy said. Chandrababu Naidu may also use the time to try and firm up alliance with others.