Sports
Federation Cup 2023 athletics: Jyothi Yarraji clinches 100m hurdles gold medal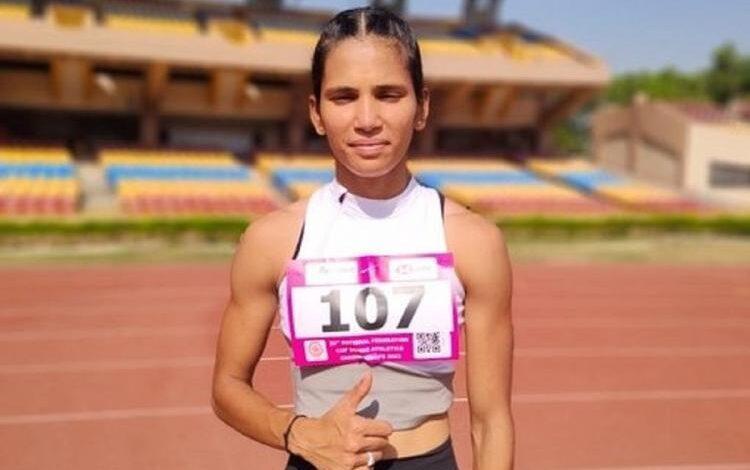 Jyothi Yarraji clinched the gold medal in the womens 100m hurdles at the ongoing Federation Cup 2023 athletics event at the Birsa Munda Stadium, here on Wednesday.
Federation Cup 2023 Jyothi Yarraji topped the podium with a meet-record time of 12.89s. In the process, she also breached the Asian Championships qualifying standard of 13.63s set by the Athletics Federation of India (AFI).
The athlete from Andhra Pradesh was also just short of her own national record of 12.82.
On the other hand, R Nithya Ramraj (13.44s) and Sapna Kumari (13.58s), who finished second and third in the 100m hurdles, also made the cut for the 2023 Asian Athletics Championships, scheduled in Bangkok from June 12 to 16.
Later in the day, Jyothi Yarraji returned to top the 200m heats and qualified for the final with a time of 23.47s. The mark was also better than the Asian Championships entry standards.
The Athletics Federation of India is the apex body for running and managing athletics in India and affiliated to the IAAF, AAA and Indian Olympic Association. The AFI has as many as 32 affiliated state units and institutional units. The AFI came into existence in 1946 and the federation organises the National Championships, trains the Indian Athletics National Campers.
In the men's 100m hurdles, Tejas Ashok Shirse won the gold medal with a time of 13.72s. He bettered the previous meet record of 13.65s set by Siddhanth Thingalaya in 2012.
Shalini Chaudhary won in the women's discus throw with an effort of 49.35m while Punjab's Damneet Singh aced the men's hammer throw competition with an effort of 64.91m.