Sports
Indian women's hockey team lose 1-3 to Netherlands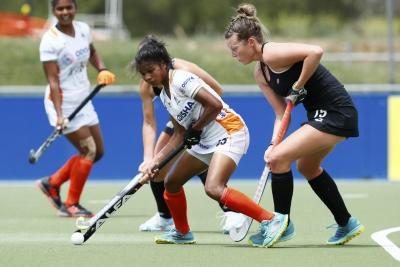 After a strong outing against home team South Africa in a four-match series which the Indian women's hockey team won 3-0, the Savita-led side lost 1-3 to World No.1 Netherlands in a hard-fought match here.
The Indian team are scheduled to play three matches against the Netherlands as part of their Tour of South Africa. Riding on good form, the Indian side got off to a strong, attacking start with young sensation Beauty Dungdung scoring a brilliant field goal in the 24th minute of the match.
While the 1-0 lead gave India a head start, the lead didn't last long enough with Netherlands scoring an equaliser in the 29th minute. It was a PC converted by Felice Albers.
While both teams played on par with each other in the third quarter, no goals were scored but Netherlands went into top gear in the final quarter scoring two important goals to end the match with 3-1 on board. It was Yibby Janssen and Freeke Moes who scored in Netherlands' victory.
On January 26, India will play Netherlands again in the second match.