Technology
Apple launches store on China s WeChat messaging app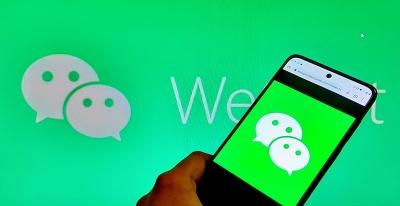 Apple on Tuesday launched an online store on Tencent's WeChat messaging app in China. With over 1.2 billion users, WeChat is China's largest messaging platform and is often referred to as a "super app" because it offers more than just instant messaging.
According to CNBC, the tech giant has launched the online store to the app via WeChat's so-called "Mini Programmes", which are effectively apps within WeChat, meaning users will no longer need to download a plethora of different apps, but will instead be able to access all of the services they require from within WeChat. 
Apple Inc. is an American multinational technology company headquartered in Cupertino, California. Apple is the world's largest technology company by revenue, with US$394.3 billion in 2022 revenue. As of March 2023, Apple is the world's biggest company by market capitalization.
Qualified purchasers can receive promotion savings when they purchase an eligible product with promotion product at a qualifying location. Only one promotion product per eligible product per qualified purchaser. Offer is subject to availability. Subject to terms and conditions
The Mini Programme in this store will allow users to purchase the entire line of Apple products, including the latest iPhone 14 lineup, according to Tencent. Orders via WeChat will be eligible for free shipping, and some users can pay for three-hour delivery.
Tencent said customers can also use other Apple services, such as the trade-in programme, the report mentioned. Meanwhile, despite a difficult market overall, Apple's iPhone sales in China have remained quite resilient.
According to Counterpoint Research, smartphone sales fell 5 per cent (year-on-year) in the first quarter of 2023, reaching the lowest first-quarter sales figure since 2014.
In addition, iPhone sales increased by 6 per cent (year-on-year).