Technology
Battery Smart raises $33 mn, targets 100K customers by 2025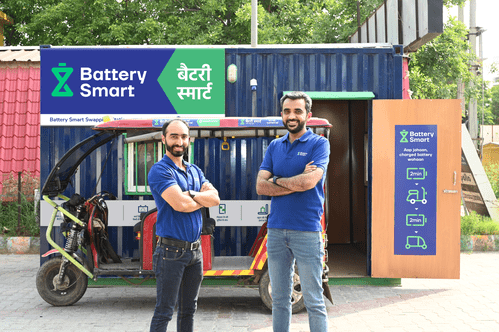 EV battery swapping network Battery Smart on Thursday said it has raised $33 million in its Pre-Series B funding that will be utilised to add 100,000 customers to its network by 2025 and expand its geographic footprint.
The round saw participation from Battery Smart's existing investors, Tiger Global and Blume Ventures, as well as new investors, The Ecosystem Integrity Fund (EIF) and British International Investment (BII).
With 25,000 active customers across tier 1, 2 and 3 cities, we are keen to reinforce our Environmental, social, and corporate governance (ESG) objectives while supporting India's pursuit towards net-zero emissions," said Pulkit Khurana, Co-Founder and CEO, Battery Smart. 
Battery Smart is India's largest and fastest-growing Battery Swapping Network for electric two and three-wheelers. Launched in June 2020, we aim to revolutionize the EV sector by making electric mobility simple, economical, and accessible through a unique partner-led model
In June 2022, Battery Smart raised $25 million in Series A funding led by Tiger Global, along with participation from Blume Ventures and Orios Ventures.
Since then, the company has witnessed six times growth in its revenue and customer base, creating a dense network encompassing more than 600 battery swap stations across 25 cities.
The company said it has completed more than 12 million battery swaps and is looking to double that number.

"We are excited to continue to invest in the entire Battery Smart team and their mission to simplify and accelerate electric vehicle adoption, and therefore clean transportation," said Deep Varma, Head of Singapore, Tiger Global.

The battery-as-a-service model enables interoperable battery swapping for two and three-wheeler EVs in under two minutes, according to the company, and reduces the up-front investment borne by a consumer by up to 40 per cent.