Technology
BITS Pilani, Hyderabad to set up wind tunnel facility for aerospace research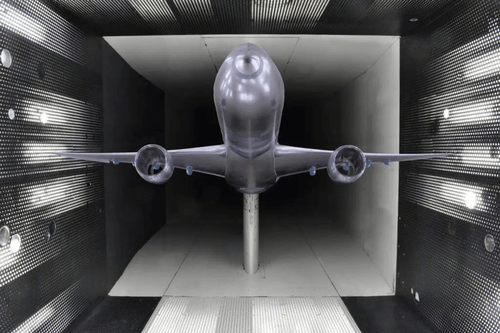 BITS Pilani, Hyderabad will set up a state-of-art wind tunnel facility for aerospace research – expected to be one of India's most significant and largest wind tunnel facilities.
Expected to be completed within the next year and revolutionise aerodynamic testing and research, it will not only foster research in the field of drones and autonomous flying vehicles but also serve as a platform for students and companies to experiment and generate new ideas.
This project holds immense significance as it is in line with India's quest and. Recent achievements, to be at the forefront of space technology and research on a global scale, and since. There are currently limited wind tunnels in India, BITS Pilani said in a statement.
Prof. G. Sundar, Director of Hyderabad Campus, and Off-Campus Programmes & Industry Engagement at said: "Drones and UAVs hold immense potential across various sectors, including commercial, defense and recreation. Leading educational institutions have already seen successful drone startups emerge, such as Ideaforge from IIT Bombay and BotLab Dynamics from IIT Delhi.
"We envision BITS Pilani joining these institutions in spearheading the development of frontier technologies in drones, UAVs, and space. The Wind Tunnel will play a pivotal role in establishing BITS Pilani as a hub for deep-tech entrepreneurship."
The realisation of this project has been made feasible through the generous backing of. Goutham Kurra, an accomplished entrepreneur and an alumnus of BITS Pilani.
He had founded Glint, a global leader in employee engagement which was later acquired by LinkedIn in 2018.
With the ability to recreate wind speeds of up to 220 kilometers per hour, the BITS Pilani. Wind tunnel will provide invaluable insights into the dynamics of flight.
It would have the capability of testing the aerodynamic effects on a diverse range of subjects. Including full-scale drones/quadcopters, automobiles, parachutes, and electric vehicle battery management systems.