Technology
From WhatsApp to Telegram, how fraudsters are still conning Indian users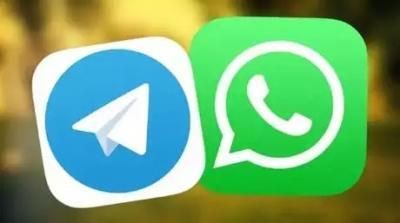 Not just international spam calls, scamsters have devised several ways to con WhatsApp. Users in India, especially the popular 'like YouTube videos' scam, where they lure them via WhatsApp and then take them to rival chat app From WhatsApp to Telegram . And siphon off their hard-earned money.
Although international spam calls have reduced in the past few days, people are still losing money via spam text messages on From WhatsApp to Telegram. Which has more than 500 million users in the country.
A software engineer in Gurugram lost over Rs 42 lakh after scammers tempted him with promises. Of huge earnings for simply liking videos on YouTube. First via WhatsApp message and then adding him to a Telegram group.
In April, with the arrest of four men, Delhi Police claimed to have busted a gang of cyber crooks for cheating over 500 people. On the pretext of 'online trading' on a huge margin across the country. The official said that the gang members were connected with Chinese accomplices operating from Dubai.
A senior Delhi Police official told Thebetterandhra.com that in the past six months, several cases of fraud, ultimately connected to Chinese cyber gangs who are using WhatsApp. To connect and lure people, have come to light.
"They lure people on pretext for small earnings just for a 'like' and then dupe them of their hard-earned money from banks. Several Chinese gangs have been identified behind such rackets operating. Across the country and rotating money through Hawala channels," the official said.
Complaint about conning
According to police, a woman in her recent complaint said she was searching for a job online when she received a WhatsApp message from an unknown number.
"The message has an offer of paying Rs 50 per like for the link of social media accounts sent to her through WhatsApp. She opened the various links sent by the caller and liked them. She sent the screen shot to the sender named Xarina," Deputy Commissioner of Police, Central, Sanjay Kumar Sain said. Xarina asked her to open a Telegram link to receive the credited amount.
"She joined the Telegram channel and Rs 150 was credited in her bank account. Xarina then instructed her to join another Telegram channel and like some YouTube videos, which she completed and received Rs 200 in return," the DCP said.
Later, Xarina convinced her to invest in crypto currency with the promise of significant profits. The woman initially invested Rs 1,000, and Xarina lured her with the prospect of even more profit. However, the woman ended up losing around Rs 22 lakh in a single day. And has requested legal action against Xarina for her actions.
Delhi Police recently unearthed an international gang of cyber crooks based in China, Dubai and the mastermind sitting in Georgia. Who have defrauded 11,000 of people on the pretext of providing online work from home jobs in Amazon.
The gang duped crores of rupees on the pretext of providing online jobs. Police arrested three people in separate raids conducted at Delhi, Gurugram and Fatehabad (Haryana) in this connection.
The investigation indicated that Chinese cyber-criminals developed a module to cheat people. Looking for online work from home or part-time jobs as Chinese loan fraud is now declining due to action by agencies and awareness among people.
how fraudsters conning Indian users
"During the examination of details received from the bank, it was found that a total of Rs 5.17 crore were credited in a single day. In further money trail, it was revealed that the whole amount was siphoned off further through seven different firms. That siphoning of money has been done to foreign accounts through crypto currency," the DCP informed.
In another modus operandi, Delhi Police arrested eight people who used to dupe people on pretext of investment and online gaming. The gang used to contact the victims over WhatsApp to Telegram and offered them to earn money through investment and online gaming.
"After that, they add the victims in a Telegram group and represent that other members of the group. Are earning good profit in a short span of time. The victim falls in their trap and transfers money as per their instruction and loses his hard earned money," said the official
The gang also lured the victims to earn money through online gaming.
"They send them the link to their website to play games. If a person wins, they give them coins in their account instead of money when victims ask for money. Thereafter they stop responding to him," said the official.
"Our new enforcement will reduce the current calling rate by at least 50 per cent. And we expect to be able to control the current incidence effectively. We will continue to work relentlessly towards ensuring a safe experience.For our users," a company spokesperson said in a statement.
WhatsApp this week launched a safety campaign 'Stay safe with WhatsApp' in an effort to raise awareness around its existing safety tools and product features.