Technology
Google officially launches Nearby Share for Windows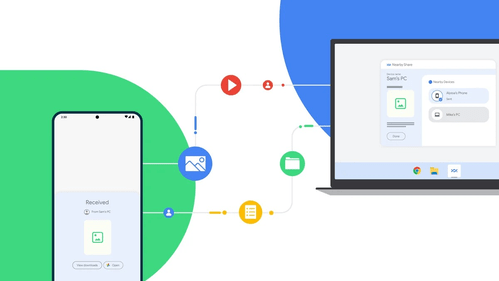 Google has officially launched Nearby Share for Windows which makes it easier to share files between Windows PCs and Android devices.
"With nearly 3 billion active Android devices around the world, Nearby Share provides an easy way to share files across your phones, tablets, Chromebooks and more devices," the tech giant said in a blogpost on Wednesday.
In March, Nearby Share expanded with a beta to support Windows PCs, allowing users to connect a new type of hardware with nearby Android devices.
"Nearby Share for Windows, available as an app download on PCs around the world, has now been installed by more than 1.7 million people," it added.
With photos and videos being the most popular file types to send, the company. Saw over 50 million files transferred between PC and Android devices since launch.
Now, the tech giant has officially launched Nearby Share for Windows app, offering. Improved performance and new functionality that can make it even easier for users to share content and stay productive.
Google also added new product improvements to the app.
The app will now show the estimated time for file transfers to be completed.
This will be helpful when users send large files like videos or entire folders. And want to see how quickly they will be shared.
Moreover, there is now an image preview within device notifications. To help users confirm that the correct file is being shared.
"To make sharing between Android devices and PCs even more seamless, we're working with partners. Like HP to include the Nearby Share app on select Windows. PCs, such as the HP Dragonfly Pro," the company said.
"We'll continue to work on Nearby Share for Windows, adding new functionality and listening to your feedback," it added.