Technology
Neuralink likely to begin first human trial later this year: Elon Musk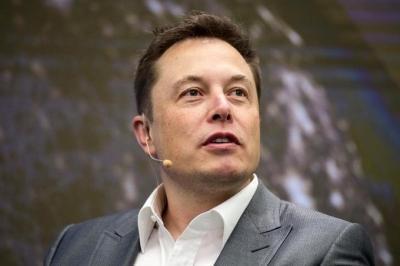 Tesla and SpaceX CEO Elon Musk has said that his brain-computer interface company Neuralink is likely to begin the first human trial this year.
Addressing the VivaTech trade fair in Paris late on Friday, Musk said that "it's looking like the first case will be later this year".
Last month, Neuralink received US Food and Drug Administration (FDA) approval to begin its first-in-human clinical study, which means that actual humans could have a Neuralink device implanted in their heads.
"We are excited to share that we have received the FDA's approval to launch our first-in-human clinical study," Neuralink said.
Elon Reeve Musk is a business magnate and investor. He is the founder, CEO and chief engineer of SpaceX; angel investor, CEO and product architect of Tesla, Inc.; owner, CTO and chairman of Twitter
"This is the result of incredible work by the Neuralink team in close collaboration with the FDA and represents an important first step that will one day allow our technology to help many people," it added.
On receiving the FDA approval, Musk also tweeted congratulating the Neuralink team.
In March, the FDA had rejected Neuralink's bid to implant a chip in a human brain over safety risks.
In December last year, Musk had claimed Neuralink's device is ready for human trials and he was expecting to do so in about six months after experimenting it on pigs and monkeys.
However, Musk's would not be the first to implant a brain-computer interface into humans.
rival Synchron launched human trials on six severely paralysed patients in the US to enable them to control digital devices hands-free, using just thoughts last year in May.