Technology
Paytm launches upgraded payments platform powered by 100% indigenous tech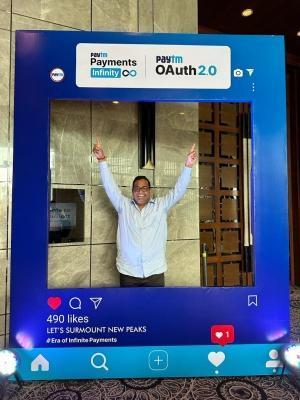 One97 Communications Limited (OCL), that owns leading payments and financial services company Paytm, on Friday announced the launch of its new technology platform that is built with 100 per cent indigenous developed technology.
With this, the company said it has taken another step towards 'Atmanirbhar Bharat' to promote digital payments in the country.
"By making sure that every component of our technology is made in-house, we have proved that India can build world-class technology software of scale," said Vijay Shekhar Sharma, Founder and CEO, Paytm.
"We have built a new operational risk system and fraud management from the ground up, catering to India's payments growth. This platform will be able to scale to the next up to 10X payments in India," he added.
The platform has been revamped, ensuring that the previous technology platform is upgraded with new-age tech solutions that are locally built and supported in-house.
With a world-class platform that can handle up to 10X of the current scale, Paytm has set a gold standard for fintechs, aimed at handling fast growing digital payments opportunities in the country.
The company has been investing heavily in India's mission of building a trillion dollar digital economy. This massive upgrade of Paytm's payments platform through an indigenous full-stack development will further boost digital payments in the country.
"We are here to serve India by a technology made in India. We are proud that we are making this in India for the world," said Sharma.
The revamped platform will further power superfast, secure and seamless payments.
Paytm's new payments infrastructure will promote sustainable growth of digital payments and financial services in India.
After revolutionising mobile, QR and Soundbox payments, the company said its new platform will transform digital transactions, enabling affordable access to financial services.