Technology
Roposo, Shopify join hands to boost digital entrepreneurship in India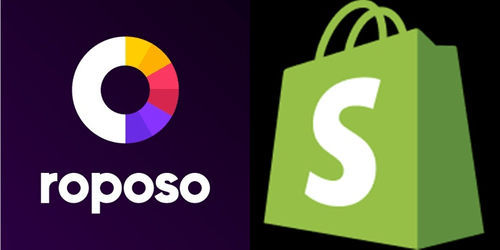 Homegrown video-sharing social media platform Roposo on Monday announced that it has joined forces with global e-commerce giant Shopify to boost digital entrepreneurship in India.
This strategic partnership aims to empower over 10,000 digital entrepreneurs to launch and scale their businesses by offering comprehensive support throughout their entire business journey, including assistance with setting up online stores, product sourcing, order fulfilment and payments.
"The partnership between Roposo and Shopify will further fuel the growth of digital entrepreneurship and dropshipping industry in India as we embark on a mission to help in the creation of over 10,000 online businesses in the country," Mansi Jain, Senior Vice President and General Manager of Roposo, said in a statement.
Under this collaboration, entrepreneurs will get an end-to-end, easy-to-use business solution.
With Shopify, they can create their own online stores on the platform within minutes, plus they can then integrate the Roposo Clout plugin on their Shopify profile to instantly start selling and generating income, according to the company.
"The collaboration between Shopify and Roposo Clout will provide ambitious entrepreneurs on the Shopify platform with a comprehensive solution to participate in the high-growth Indian eCommerce and retail store," Bharati Balakrishnan, Country Head anfd Director of Shopify India and SEA, said in a statement.
Moreover, the company said with Roposo Clout, any digital entrepreneur can simplify their business management by outsourcing warehouse and inventory management, including tasks like product sourcing, order fulfilment, logistics, and doorstep payment collection.
Roposo Clout also offers a unique advantage in identifying and sourcing trending products from global markets.
With this, digital entrepreneurs can capitalise on these trends to stay ahead of the competition by launching top-selling products in their customer networks.