Technology
Twitter no longer able to protect users from trolls, misinformation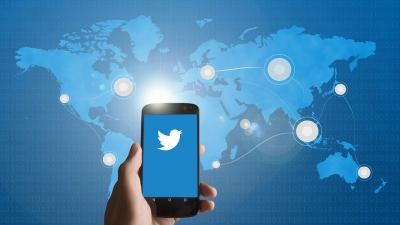 As Elon Musk continues to sack Twitter employees, the micro-blogging platform is in no position now to protect users from trolling, state-driven disinformation campaigns and even child sexual exploitation, the media reported on Monday.
Current and former employees of the company told BBC that tools to protect Twitter users from trolling and harassment are proving difficult to maintain with massive layoffs that have hit content safety, moderation and policy teams hard.
Twitter is down to less than 2,000 employees, from more than 7,500 just a few months ago, as Musk keeps on firing staff.
Hate is now thriving under Musk's leadership, "with trolls emboldened, harassment intensifying and a spike in accounts following misogynistic and abusive profiles," the report noted.
The BBC investigation also revealed that child sexual exploitation is on the rise on Twitter and not being sufficiently raised with the law enforcement agencies as it used to be earlier.
The chaos has been created by the huge disruption in staffing, according to employees.
"A totally new person, without the expertise, is doing what used to be done by more than 20 people. That leaves room for much more risk, many more possibilities of things that can go wrong," an engineer responsible for the computer code that makes Twitter work was quoted as saying.
Harassment campaigns aimed at curbing freedom of expression, and foreign influence operations — once removed daily from the platform — are going "undetected", a recent employee was quoted as saying in the report.
"Rape survivors have been targeted by accounts that have become more active since the takeover, with indications they've been reinstated or newly created," the report mentioned.
Musk brought in engineers from electric car company Tesla and asked them to evaluate engineers' code over just a few days before deciding who to sack.
Code like that would take "months" to understand.
"Wherever he (Musk) goes in the office, there are at least two bodyguards — very bulky, tall, Hollywood movie-(style) bodyguards. Even when (he goes) to the restroom," an employee was quoted as saying.
US Senator Ed Markey has also called on Musk to bring the accessibility team back as differently-abled people have reported increased difficulty and frustration using the platform.
"You recently eliminated Twitter's Accessibility Team, which played a crucial role in developing and implementing essential features for Twitter users with disabilities," he wrote to Musk.
Not surprisingly, "since you shut down Twitter's Accessibility Team", disabled users have reported increased difficulty and frustration using Twitter.
Musk just finished his fourth round of layoffs at Twitter, which impacted more than 200 employees like product managers, engineers, and a number of people in data science teams.