Technology
WhatsApp rolling out crop tool for drawing editor in Windows beta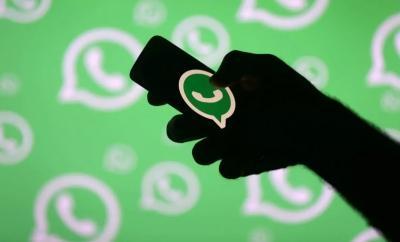 Meta-owned messaging platform WhatsApp is rolling out a new crop tool for the drawing editor in Windows beta.
The new tool will help users to crop their images within the. App itself, making it easier for them to edit media, reports WABetaInfo.
Also, it will help users to save time.
Before this feature, users had to use external image editing tools to crop their photos before sharing them.
For the moments when you make a mistake, or simply change your mind, you can now edit your sent messages.
From correcting a simple misspelling to adding extra context. To a message, we're excited to bring you more control over your chats. All you need to do is long-press on a sent message. And choose 'Edit' from the menu for up to fifteen minutes after.
Edited messages will display 'edited' alongside them, so those you're messaging are aware of the correction without showing edit history. As with all personal messages, media and calls, your messages and the edits you make are protected by end-to-end encryption. This feature has started rolling out to users globally and will be available to everyone in the coming weeks.
However now, with the built-in crop tool, users don't have to leave the WhatsApp interface to crop their images.
WhatsApp is an internationally available freeware, cross-platform, centralized instant messaging and voice-over-IP service owned
The crop tool for the drawing editor is currently available. For some beta testers, and is expected to roll out to more users over the coming days, the report said.
Meanwhile, in April this year, it was reported that the messaging. Platform was rolling out a feature on Windows beta which disables multiple answers within polls.
This option is available within the poll creator and allows users to force other people to select only one answer.