Telangana
KCR's focus on Dalits ahead of Huzurabad by poll is just an election gimmick&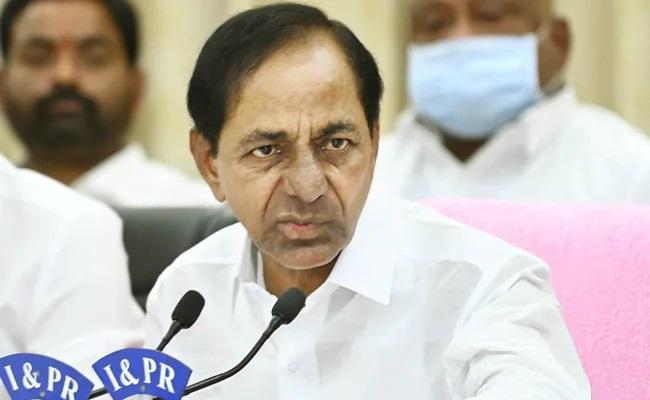 The TRS government is going to launch 'Dalit Bandhu' a welfare scheme aimed at Dalit communities, in a few more days. Telangana CM KCR has taken up this scheme quite prestigiously but there is criticism on KCR for accepting that this was politically motivated and just ahead of the Huzurabad byelection.
Huzurabad has a total of around 21,000 Dalit families and the constituency has been chosen for the scheme to be launched on a pilot project basis.
Despite the criticism, KCR is making his moves and the other day over a hundred people from Huzurabad reached Pragathi Bhavan. KCR informed in detail how this scheme is going to benefit the poor and weaker sections. As per the reports, KCR is looking for a suitable date to launch it and most probably it might happen in August.
Additionally, KCR is striving hard to consolidate his party position at a critical time when there is drift of Backward Caste support from the TRS to the BJP and also a significant shift to a younger, aggressive leadership in the Congress (through Revanth Reddy).
If one goes back to the Telangana movement, it is important to recall that KCR had promised to make Dalit the deputy Chief Minister of Telangana if the state became a reality. And, it has been 7 years since the bifurcation and KCR's party has won the election twice. Neither did he keep his promise to the Dalits in the 1st term nor the second one.
While that remains a clear indication of whether TRS is going to fulfil including Dalits in mainstream politics, KCR's 'Dalit Bandhu' scheme has reached the Election Commission of India (ECI). The Forum For Good Governance (FGG) has written to ECI and urged the poll panel to stop the launch of this scheme.
In the letter submitted to ECI, the representatives of FGG claimed that 'Dalit Bandhu' is brought only with political intentions and it should be implemented at the moment. Further, FGG added that until the by-election of Huzrabad gets completed, this scheme should be stopped from getting launched.
Accordingly FGG requested the ECI to send directives to TRS government on 'Dalit Bandhu.' But ECI can't send any instructions to the TRS government because there is no mode code of conduct as they are yet to take a call on the Huzurabad by-election.
With Dalits making up nearly 18% of Telangana's population, TRS is attempting hard to strengthen its eroding votebank.
Even before its launch, this information to the Election Commission is an impediment for the TRS government. How the party and its head will respond to this and the promises made to Dalits is yet to be seen.