Telangana
Sharmila disputes KCR's claim of 24-hour power to farmers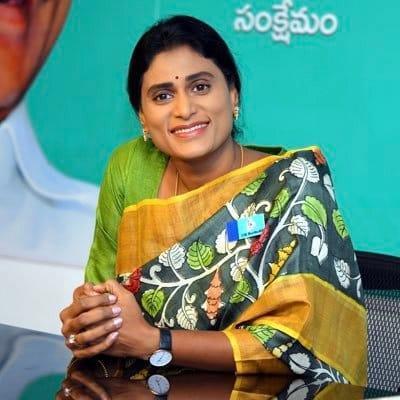 YSR Telangana Party (YSRTP) leader Y.S. Sharmila on Thursday slammed Chief Minister K. Chandrashekhar Rao for what she called "peddling lies inside the Assembly", on 24-hour power supply to farmers.
She claimed that there is simmering discontent and growing disgust among the farming community over increasing power cuts.
"What a shame that the state is put to, and the farming community is thrown into severe crisis, thanks to KCR's negligent and short-sighted rule. Nowhere in the state can someone show that non-stop power is being supplied to farmers, for 24 hours. The cruel part is that the farmers are getting messages on their phone, notifying them about the power cuts. Isn't this a blatant lie inside the Assembly," she asked.
"A farmer was clearly quoted saying that even seven hours of power supply was turning into a difficult affair. Due to lack of quality and continuous power supply, crops are drying up. Imagine the plight of 50 lakh acres of crop in rabi that includes 30 lakh acres of paddy. I suspect a foul play on the part of KCR that is deliberately resorting to this to avoid procurement," she said.
Sharmila said that the situation is reminding people of Chandrababu's rule.
"It is absolutely rubbish to imagine this person and his promises to the country, while he is drying the state and axing the hopes and lives of farmers," she said, adding, it was only YSR who stood by the side of farmers in their thick and thin.
The YSRTP leader pointed out how the media is covering the sufferings of farmers due to this extreme situation.
"But, BRS and its leaders are in a false world of illusions, lies and fake promises. We see that not just paddy, but cotton, groundnut, and other crops, especially at the tail end of the irrigation facilities, are dying. There is an increase in the number of farmers protesting at substations, but of no use. This is akin to the situation forced by Chandrababu Naidu before 2004 where electricity from three-phase meters was a dream. Let us recall farmer suicides during that period, until YSR came and rescued the farming sector in the state. KCR is only making it worse and more vicious for the farmers in this regard," she added.