Telangana
Telangana JPSs to continue strike despite govt's ultimatum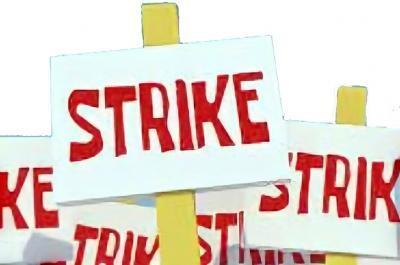 Telangana JPSs are determined to continue their strike for the regularisation of their services despite the state government's warning that their services will be terminated if they fail to join duty on Tuesday.
In a notice served to the Junior Panchayat Secretaries (JPSs), Panchayat Raj Principal Secretary Sandeep Kumar Sultania said that they formed a union in violation of their agreement bond and went on strike.
The official said that as per the agreement, Telangana JPSs should not join any service union or organisation or association. The employees also declared that they would not have any claim or right to be appointed on a regular basis.
"The regularisation of service of any contract employee cannot be for all. But will be subject to the assessment and evaluation of their performance by a committee appointed by the government. And those whose performance is found to be satisfactory can only be regularised," Sandeep Sultania said.
Stating that JPSs went on strike illegally, Sultania said they lost all rights to continue in the services.
"As a last opportunity, you are directed to join duty by 5 p.m. of Tuesday. If you fail to join duty by 5 p.m. on Tuesday, your services will be terminated," he added.
However, the JPSs, who are on strike since April 28, said they would continue the strike till the government gives a categorical assurance to them.
There are about 9,500 Junior Panchayat Secretaries in the state. They were recruited through Telangana State Public Service Commission (TSPSC) on a three-year probation. And the probation period was further extended by one year.
They are demanding that the state government fulfill the assurance given by Chief Minister K. Chandrasekhar Rao in the state Assembly that their services will be regularised.