Telangana
Telangana Secretariat building inauguration deferred due to MLC polls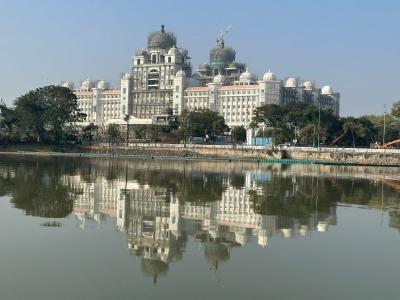 Telangana government has decided to postpone the inauguration of the new Secretariat building scheduled for February 17.
The decision has been taken as the model code of conduct has come into force due to the Legislative Council polls to be held in Mahabubnagar-Rangareddy-Hyderabad Teachers' constituency and Hyderabad Local Authorities' constituency on March 13.
The building inauguration event was billed as a show of opposition unity especially after the Telangana Chief Minister K. Chandrashekar Rao (KCR) had converted his regional party to a national party, the BRS. A public meeting on the day of the inauguration ceremony had lined up several chief ministers and political leaders from across the country, apart from KCR.
"State Chief Secretary consulted with the Central Election Commission about the opening ceremony of the Secretariat which was already decided as February 17. As the response received from the Commission is not promising, the already announced state secretariat inauguration programme has been postponed for the time being," a statement issued on Saturday by the chief minister's office (CMO) stated.
The next date for inauguration of the new secretariat building will be announced later, the CMO stated.