Telangana
Two die during Ganesh immersion procession in Hyderabad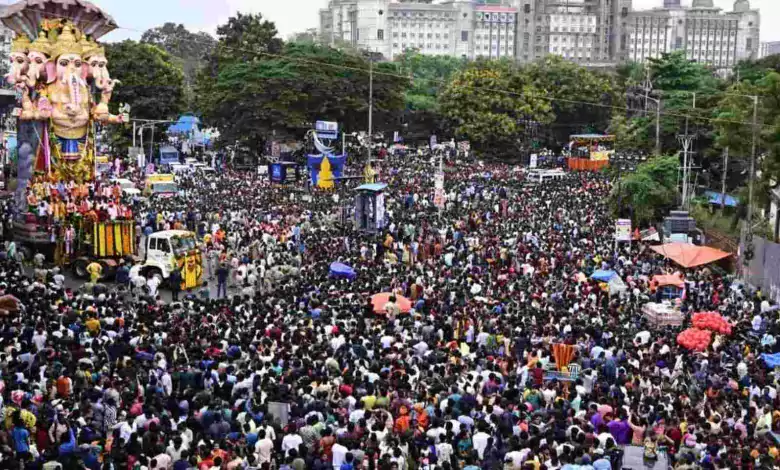 Two boys died in two separate incidents during Ganesh immersion procession in Hyderabad.
The incidents happened late Thursday. In the first incident that occurred near Sanjeevaiah Park abutting Hussain Sagar lake, a boy died after falling from a truck carrying an idol for immersion. The minor came under the wheels of the same vehicle and died on the spot.
The deceased was identified as Praneet Kumar, a resident of Kishan Bagh area in the city.
In the second incident, a four-year-old boy died after falling from a two-wheeler. The incident occurred near Basheerbagh flyover when Ayush along with his parents was heading to Hussain Sagar lake for immersion.
Ayush's father Rajasekhar, who was riding the motorbike, lost control and all three fell down. Another vehicle ran over the boy who sustained grievous injuries. He was shifted to Niloufer Hospital, where he succumbed while undergoing treatment.
Hailing from Bellampalli, Rajasekhar was residing with the family at Press Colony in Santoshnagar.