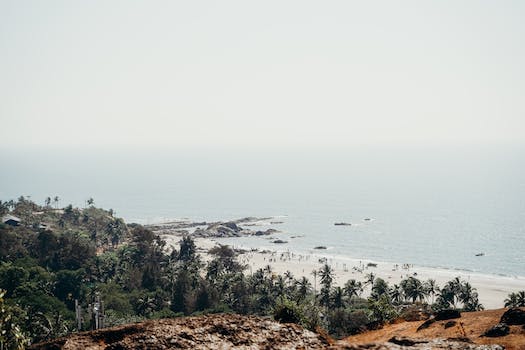 With the longest coastline, India is home to some peaceful, lovely beaches. Juhu Beach, Manori Beach, Alibaug, Kashid Beach, Murud Janjira, Harihareshwar Beach, Ganpatipule, Tarkarli, etc. are a few notable beaches in and near Mumbai. Andaman & Nicobar Islands are hidden behind some of the world's most stunning and strange beaches, but they are still undiscovered and undiscovered by tourists.
Alibaug, Maharashtra
Alibaug, a little coastal town tucked away in Maharashtra's Konkan area, is a very popular weekend getaway vacation destination and has earned the moniker "mini-Goa" due to the high volume of travellers it receives year-round. Alibaug, a charming tiny town with a rich colonial past, is about 110 kilometres from Mumbai. It is home to many beaches, forts, and temples, so even though it is a small town, there is never a shortage of things to do there.
Lakshadweep
Lakshadweep, which literally translates as "a hundred thousand islands," is home to some of India's most stunning and unusual islands and beaches.
Goa – Beautiful Beaches, Sunsets and Crazy Nights
Sandalled beaches, incredible parties, adorable tiny villages, delectable food, and a spectacular vacation experience come to mind when you think about Goa. Yes, Goa is justifiably regarded as the most well-liked tourist destination on India's western coast. This is due not just to its beautiful beaches but also to its tropical temperature and its rich Portuguese legacy, which is still evident in some areas of the town. Goa, which is located in the Konkan Coast Belt and has a coastline that stretches for more than 100 kilometres, draws millions of tourists from within and outside of the nation every year.
Andaman & Nicobar
Andaman and Nicobar is one of the best choices for an enjoyable, laid-back vacation where you can go on long treks, lounge around in the island's backwaters, or if you're feeling a little more adventurous, even go for a bit of deep-sea diving. It has lagoons of crystal clear water, scenic beaches, and a little bit of history on top. The Andaman Islands have something to offer to every traveller, from the beautiful, undeveloped beaches of Neil and Havelock Islands to the vibrant town of Port Blair.
Varkala, Kerala
Varkala, a coastal town with pristine beaches, hills, lakes, forts, and lighthouses, is well known for its natural fisheries and springs as well as the samadhi of Kerala's saint Sree Narayana Guru. This town is situated on the peculiarly formed Cenozoic sedimentary cliffs in Kerala.
Puri, Orissa
The Jagannath temple is the most well-known sight in Puri, a coastal city that is one of the four Char-Dham pilgrimage sites that all Hindus must visit.
Gokarna, Karnataka
Gokarna is a Hindu pilgrimage town in the Karnataka state and a recently discovered destination for beach lovers and hippies because to its immaculate beaches and magnificent terrain.