Editorials
TDP s Manifesto for 2024: Will it click this time?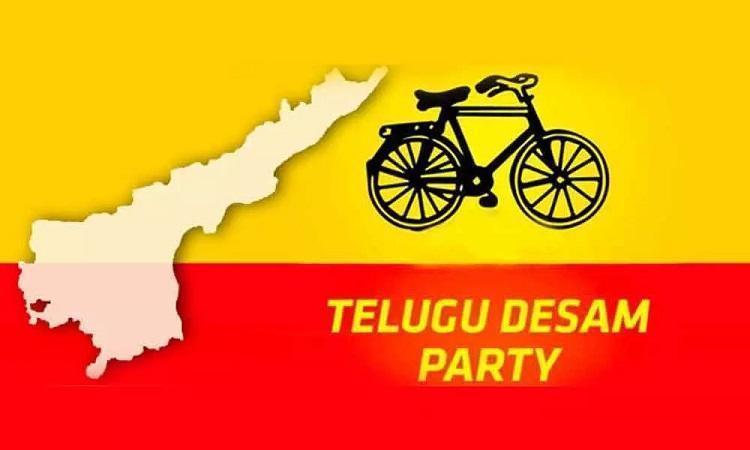 The Telugu Desam Party (TDP), led by its National President and. Former CM of Andhra, Nara Chandrababu Naidu, has released its mini TDP s Manifesto for. The upcoming assembly elections in Andhra Pradesh in 2024. The manifesto, titled 'Bhavishyat ki Guarantee' (Guarantee for the Future), was unveiled at the party's annual conclave Mahanadu in Rajamahendravaram on May 28th, 2023.
The manifesto contains six major promises that aim. To attract various sections of voters, such as women, youth, farmers, backward classes and economically weaker sections. The promises are:
Streenidhi: Under this scheme, every woman above 18 years of age in a household will receive Rs. 1500 per month directly into their bank accounts.
Talliki Vandhanam: Under this scheme, every child studying in a household will receive Rs. 15 per day as an incentive for education.
Deepam: Under this scheme, every household will receive three free LPG cylinders per year.
Free Bus Journey: Under this scheme, all women will be able to travel for free in local buses.
BC Protection Act: Under this act, the TDP will enact a special law to protect the rights and interests of the backward classes and provide them with all kinds of assistance.
Yuvagalam Nidhi: Under this scheme, every unemployed youth will receive Rs 3000 per month as a stipend until they get a job.
Annadata: Under this scheme, every farmer will receive Rs 20,000 per year as financial support and free water connection to their fields.
Poor to Rich: Under this scheme, the TDP will aim to double the income. Of the poor in five years and provide them with various opportunities and facilities.
The TDP manifesto is seen as a strategic move by Chandrababu Naidu to regain his lost ground in Andhra Pradesh politics and challenge the ruling YSR Congress Party (YSRCP) led by Chief Minister Y.S. Jaganmohan Reddy. The TDP suffered a humiliating defeat in the 2019 elections, winning only 23 out of 175 assembly seats and three out of 25 Lok Sabha seats.
The TDP manifesto is also seen as an attempt to counter the populist schemes. And welfare measures implemented by the YSRCP government, such as Amma Vodi, YSR Cheyutha, YSR Asara, Rythu Bharosa, Jagananna Vidya Deevena and Jagananna Vasathi Deevena. The TDP has accused the YSRCP of indulging in corruption, mismanagement.And vendetta politics and failing to deliver on its promises.
The TDP manifesto is likely to have an impact on the electoral dynamics. In Andhra Pradesh, as it offers several attractive and innovative schemes. To woo the different sections of voters. However, it remains to be seen how far the TDP can convince. The people of its credibility and sincerity in fulfilling its promises.
The TDP also faces several challenges in reviving its organizational strength and overcoming the anti-incumbency factor. The TDP will have to work hard to regain the trust and. Confidence of the people and present itself as a viable alternative to the YSRCP. Along with showering people with freebies and welfare schemes.