Editorials
Daggubati-Nara families patch up? Interesting story brewing inside TDP…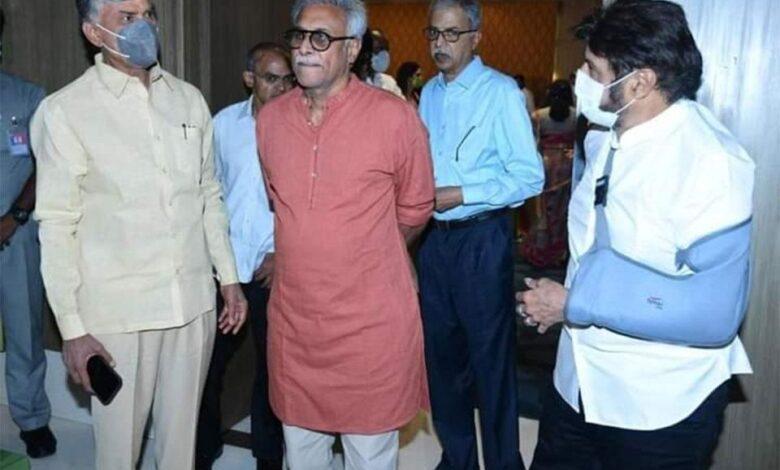 If rumours are anything to go by, the Telugu Desam Party (TDP) is planning to give a rude shock to the YSRCP. Apparently, TDP Chief Nara Chandrababu Naidu is planning to field Daggubati Purandeswari from Gudivada assembly seat.
To give a brief background of the Gudivada seat, it is the Kamma community stronghold and MLA Kodali Nani's bastion (who was earlier with the TDP and jumped into the YSRCP). He holds a good base in the constituency. However, his ugly and abusive language in the YSRCP government has brought down his image drastically. His filthy language hasn't stopped even after he became a minister. This kind of unruly behaviour from the minister has also brought disgust to the citizens who are not despising YSRCP for encouraging Nani into behaving that way.
However, what's going to come as a rude shock for Kodali Nani is that his filthy comments on Chandrababu Naidu's wife Bhuvaneswari, which created a huge uproar from people and also brought Naidu into tears at a media conference, has had huge effect on the Nara-Nandamuri-Daggubati families. After the incident, all the three families openly condemned such behaviour of Nani and came together to stand as one.
Apparently, this incident also shut the bitterness between the Nara and Daggubati families that has been going on for decades now. In a recent development, Daggubati Venkateswara Rao and his son Hitesh have quit the YSRCP. In lieu of this, there is news that Naidu has approached Purandeswari to contest from Gudivada, as a political masterstroke to Kodali Nani as well as the YSRCP.
This unexpected and unthinkable move by the TDP is apparently giving the YSRCP jitters politically. Also, the strengthening of the bond between the Nara and Daggubati families could change the political game in the 2024 assembly elections in the state. Going by the information from TDP sources, this news seems to be true.
It also reflects that family, at the end of the day, is a family. Irrespective of your ideologies or political beliefs, when you strike the wrong chord, a family stands as one. And, that's what the Nara-Daggubati families have shown after Kodali Nani's ugly episode. This has also given huge political mileage and sympathy to the TDP. Now, it is cleverly being leverage by the TDP and in the best way possible.
So, the bigger question is, will Chandrababu and Venkateswara Rao come together as one? We will have to wait and watch. But, let's hope that the tide turns in their favour!