TBA Opinion
AP Elections 2024: Jana Sena-TDP alliance almost final
While speculation is rife that Jana Sena Party led by its founder Pawan Kalyan has been wavering about its decision to either go with the Telugu Desam Party (BJP) or the Bharatiya Janata Party (BJP), there is trustworthy information that Pawan Kalyan and TDP Chief Chandrababu Naidu are now convinced about an alliance for the upcoming 2024 assembly elections in the state.
Apparently, Pawan Kalyan has put forth several clauses for the BJP if it wants to tie-up with him. However, the BJP is not committing to any of the promises that were laid down by Pawan as mandatory ones to be fulfilled. This lack of trust and commitment to Jana Sena has turned off the party chief and actor. Also, politically, the BJP doesn't hold much strength in the state, which is obsessed with caste.
If one compares the BJP or TDP as a strong and reliable alliance partner, it is for sure that the Telugu Desam Party's strength, cadre and its presence for the people of Andhra Pradesh ranks higher any day compared to the saffron party, which is still struggling to find its feet in the Telugu states and the South. Going by this, it is clear that TDP would create more likelihood of an alliance or a partner for Jana Sena and allow the party to prosper too.
On the other hand, this time, the alliance should be well utilised by Jana Sena. Firstly, Jana Sena Party should seek TDP to include or give a few ministerial berths in the government if TDP comes to power. That way, Jana Sena's leaders will not just have exposure to government and administration but in the meantime, can also grow their party's cadre in the state.
This kind of dual strategy for Jana Sena could work in its favour if it plays with the TDP cleverly and utilises this opportunity for alliance well. Therefore, Pawan Kalyan and his party leaders, instead of focussing only on the Kapu vote bank, should spread their wings and appeal to all people of the state. Additionally, they should also be able to convert Pawan's film-based fans into voters.
If done rightly and planned strategically, Pawan could slowly evolve into a kingmaker in Andhra Pradesh in the future. And, who knows, definitely once he learns the ropes of the game, he could also become AP's chief minister. Let's just hope that BJP's influence won't work on Pawan this time, while he plans his assembly strategy carefully this time, to save Andhra Pradesh and make it grow.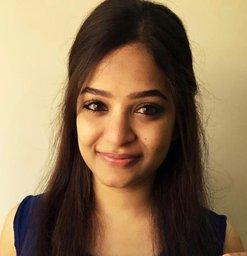 Communications Consultant:
TEJASWINI PAGADALA is an independent communications consultant. She has previously worked with the Andhra Pradesh Chief Minister's Office as the Communications Officer where she has written English speeches for the CM, managed English media communication from the CMO and handled social media accounts of Andhra Pradesh Chief Minister and the Government.