Featured News
2024 Polls: Vizag could be seeing a family fight for seats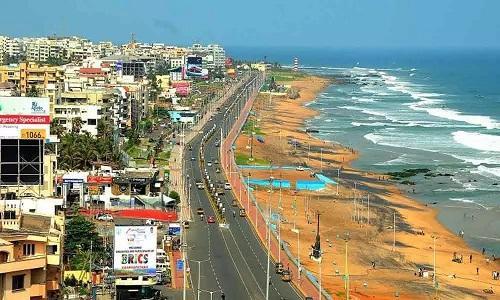 If rumours are to be believed in Andhra Pradesh's political circles, then there is news that the Telugu Desam Party is readjusting its seats plan to fit into its new strategy. Apparently, Matukumilli Sri Bharat, the son-in-law of Balakrishna & someone who runs the Gitam Group of Institutions, apparently is now keen on contesting as an MLA, instead of being an MP from the party.
The news is that TDP is making internal changes to fit Bharat into the MLA ticket from Bheemli which is considered to be TDP senior leader, Ganta Sriniva Rao's bastion and stronghold. Also, there is news that Bharat has already begun his strategy for Bheemli after the party high command cleared his name for that Assembly segment.
Apparently, the change of guard has been accepted by Ganta Srinivas who is keen on changing his assembly segment this time. Going by trustworthy sources in the party, Gajuwaka is something Ganta is looking at as an assembly segment. However, Gajuwaka being Palla Srinivasa Rao's stronghold, is now going to be Ganta's political home for the next assembly election.
Meanwhile, Palla, who is known to have a stronghold across Vizag and is a great resource for the TDP, is apparently being rumoured to be taking the Vizag Lok Sabha segment seat from the party. Given that this is likely to be the arrangement from the TDP, which party sources say, could eventually benefit the yellow party, there are still doubts on how this arrangement has been arrived at.
On the other hand, given that the Bharatiya Janata Party (BJP) is strengthening its presence, it is likely to give Vizag Assembly seat to Daggubati Purandeshwari, bringing in a family fight among the Nara, Nanadamuri and the Daggubati family politically. This could eventually be an interesting political situation to watch out for, while Jana Sena's plans are still not known.
Amidst all this, how YSRCP will decide on its candidate, also will be an interesting move. In 2014, BJP's Kambhampati Hari Babu won the Vizag seat from the saffron party with the help of TDP and Jana Sena over Y.S. Vijayamma. So, how tables will turn in the Visakhapatnam district this time in the upcoming assembly elections and how seats will be assigned is something people of Andhra will be waiting for!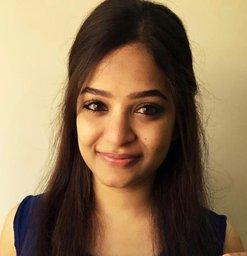 Communications Consultant:
TEJASWINI PAGADALA is an independent communications consultant. She has previously worked with the Andhra Pradesh Chief Minister's Office as the Communications Officer where she has written English speeches for the CM, managed English media communication from the CMO and handled social media accounts of Andhra Pradesh Chief Minister and the Government.