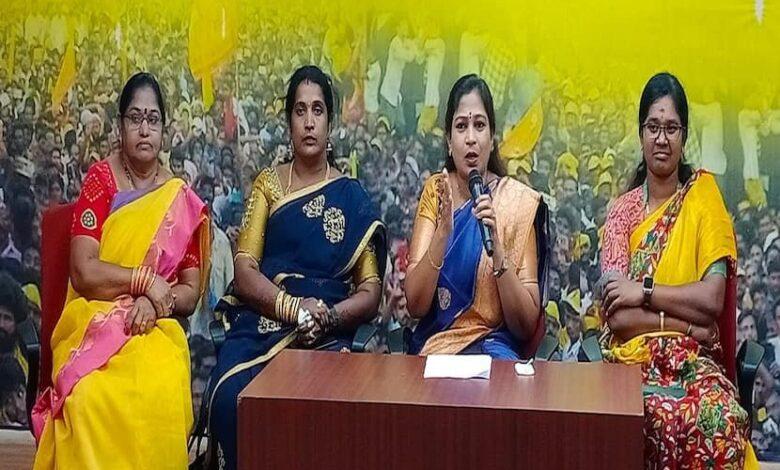 At a press conference recently, TDP Chief N. Chandrababu Naidu commented that except for a handful women leaders in the party, there's a domination of male leaders.
Currently TDP has the likes of Vangalapudi Anitha, Panchumarthi Anuradha, Gouthu Sirisha from Srikakulam district, ex-Assembly speaker Pratibha Bharati's daughter Kavali Grisma who have been representing the party. Except for these faces, many such as Paritala Sunita and the others seem to rarely be speaking publicly or carrying out any political work.
If one looks at the YSRCP, it is dominated by strong women speakers such as Roja, Vanitha, Rajini, etc. The YSRCP also utilises this women power in Assembly and at press conferences quite often. Noting this clear distinction in the party, TDP chief gave a statement that there is a dire need for increasing women leaders in the party. Surprisingly, in BJP, except for Daggubati Purandeshwari, there is no woman leader who is part of the saffron party.
Many former ministers like Peethala Sujatha of the TDP, Kimidi Mrunalini, Paritala Sunita are also those who do not have great oratory skills nor subject knowledge. This makes the party appear weak on the women leadership front while also balancing caste equations.
However, it is important for the party to recognise the need for more knowledgeable and young women leaders, identify them and put them in positions where they can bring about a change. If not now, then when? The leadership and the party high command needs to decide.