Featured News
Majority in Andhra Pradesh feels Jagan Reddy is feeling nervous and insecure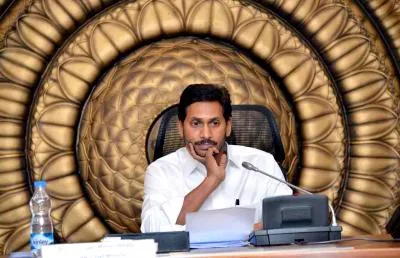 In an exclusive survey conducted by CVoter in Andhra Pradesh, a clear majority of the respondents are of the opinion that the sitting Chief Minister Jagan Mohan Reddy is feeling nervous and insecure about his electoral prospects.
This response was triggered after the arrest of former chief minister and TDP chief N. Chandrababu Naidu in an alleged skill development scam.
The survey had a sample size of 1,809 respondents.
Overall, more than 58 per cent of the respondents were of the opinion that Reddy is feeling. Nervous and insecure and, hence the arrest of Naidu was executed in a police operation. Opinion is divided across party affiliations over the issue as per the Cvoter survey.
More than 86 per cent of the respondents who identify as supporters of the TDP say that Chief Minister Jagan Reddy is feeling nervous and insecure and hence ordered the arrest of a former chief minister. More than two thirds of respondents who identify as BJP supporters share the same opinion. In contrast, a shade over 36 per cent of the respondents who identify as YSR Congress supporters think their leader Jagan Reddy is feeling nervous and insecure.
Chandrababu Naidu was arrested by the CID of Andhra Pradesh in a case that has come to be known as the 'skill development scam'.
According to the allegations, after Naidu became the chief minister in 2014, his government launched. A skill development programme in collaboration with some private sector players, including Siemens.
The allegations are that the scheme was a scam as no concrete steps were taken. To help the youth of Andhra Pradesh in terms of skill development. Instead, the allegations are that shell companies were formed. At the behest of the then Chief Minister Naidu and about Rs 200 crore were siphoned off.
The TDP has vehemently denied the allegations and has called it an act of political vendetta. The matter is becoming even more controversial as the state is due. For both Lok Sabha and Assembly elections next year.