Featured News
Nandamuri Taaraka Ratna still critical; Balakrishna pays a visit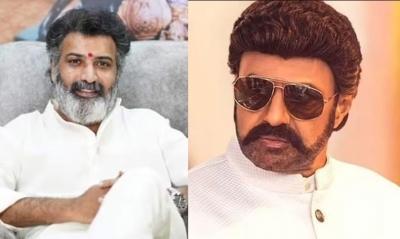 The health condition of Jr NTR's cousin Nandamuri Taaraka Ratna, who was hospitalised after suffering a cardiac arrest, still critical, the health bulletin from Narayana Hrudayalaya in Bengaluru released on Saturday stated.
Taaraka Ratna is a member of the Telugu Desam Party (TDP).
The hospital bulletin reads: "He is currently under the care of a multi- disciplinary clinical team including cardiologists, intensivists and other specialists. He remains in a critical state of maximum support. He will continue to be under rigorous evaluation and treatment in the coming days.
"Nandamuri Taaraka Ratna suffered cardiac arrest in Kuppam on January 27 and shifted to a hospital in Kuppam with resuscitation for 45 minutes and primary treatment.
"Doctors there advised to move him to a tertiary centre. Due to his critical condition, we were requested to transfer him to Narayana Institute of Cardiac Sciences (Narayana Hrudayalaya), Bengaluru when a team of doctors from NH travelled to Kuppam to evaluate his condition," the health bulletin noted.
Narayana Hrudayalaya hospital also said that Taaraka Ratna was found to have an anterior wall myocardial infarction with balloon angioplasty, on intra-aortic balloon pump and vasoactive support.
"He was shifted to Narayana Hrudalaya via road at 1 a.m. on January 28. His condition was highly critical due to cardiogenic shock after the myocardial infarction, and evaluation of his condition will continue with treatment under standard guidelines and protocols," the health bulletin read.
Meanwhile, Telugu superstar Nandamuri Balakrishna has visited Taaraka Ratna at the hospital.
Police said that they have beefed up the security in the surrounding areas of the hospital as TDP chief and former Andhra Pradesh chief minister N. Chandrababu Naidu is expected to visit the hospital.