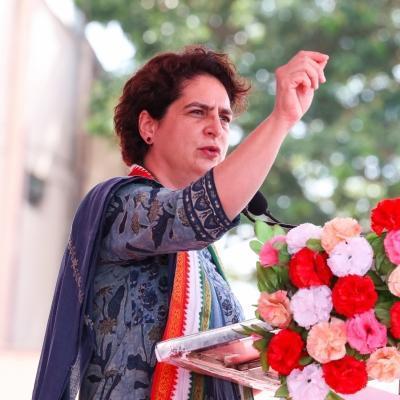 Rahul Gandhi and Priyanka Gandhi Vadra on Saturday thanked the people of Karnataka after her party emerged victorious in the Assembly election, polling for which was held on May 10, while also congratulating "all the hardworking workers and leaders of the Karnataka Congress".
Thank you from the bottom of my heart to the people of Karnataka for giving the Congress party a historic mandate. This is a victory for your issues," Priyanka Gandhi said in a tweet.
"This is a victory for prioritising the progress of Karnataka. This is a victory for politics that unites the country," she added.
Assuring the people of Karnataka to stick to the promises the Congress has made in the manifesto, she said: "The party will work with full dedication to implement the guarantees given to the people of Karnataka. Long live Karnataka, long live Congress."
Meanwhile, her brother and former Congress president Rahul Gandhi in a tweet said: "The power of the poor has defeated the power of the capitalist friends of the BJP."
Of 224 Assembly constituencies in Karnataka, the Congress won 136 seats, getting the majority to form the government in the state.
The BJP won in 64 constituencies.