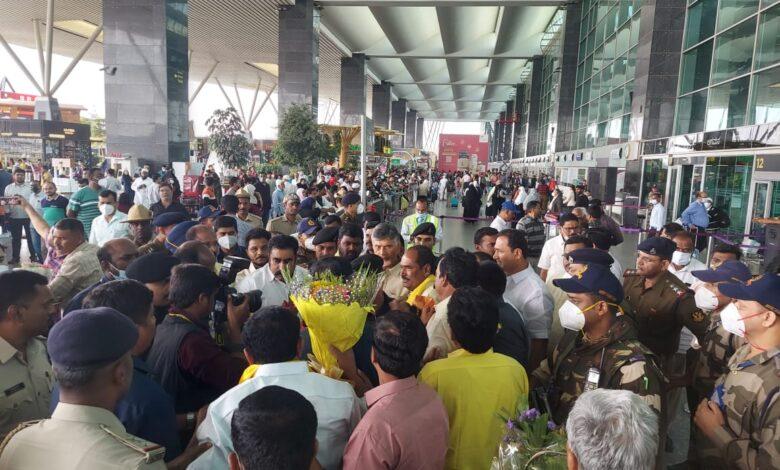 Telugu Desam Party's rallies have been drawing huge crowds across Andhra Pradesh. The response to TDP President N. Chandrababu Naidu's call for new faces seems to have gotten a splendid response from the youth. Within a span of 4 days, people have died in a stampede in the rallies. The media is going crazy by shoving the news in everyone's faces in both the Telugu states. 
 
After the Nellore stampede last week, a similar one took place at TDP's Guntur rally. What seems rather surprising is that it doesn't look like a coincidence anymore. Chandrababu Naidu has been promising to restore Chandranna Kanuka scheme for festivals and through rallies, he has informed people that the party shall be distributing kits to people. 
 
Following Chandrababu's departure from the TDP rally venue, people rushed to receive the freebies which led to the stampede. However, if one observes these incidents carefully, it looks like police did not predict or plan crowd management in a way that's safe. Additionally, unplanned and haphazard arrangements for security is the cause for such a situation, say TDP leaders, pointing fingers at the police incapability. 
However, many political analysts state that it may not really be a coincidence, but a planned incident. There are legitimate reports that YSRCP has a massive wave of anti-incumbency that has shaken the party. Amidst huge crowds thronging TDP's meetings, many believe the YSRCP has a hand to play in creating a stampede-like situation. 
 
The ultimate aim of the YSRCP through this accident-driven strategy is to portray how the TDP doesn't care about people's lives but is more worried about votes and its votebank. Also, YSRCP immediately hogging the limelight soon after the incident and CM Jaganmohan Reddy himself issuing a statement, makes it look even more murkier. If one looks at Jagan's responses towards mishaps, he's been a reluctant respondent to such situations. But, going by his quick reactions after the stampede, it is clear that something seems off about the YSRCP's dramatic reactions.

The negative media TDP has been garnering through these incidents clearly indicates that something is really fishy. But, given the seriousness of these stampedes, an impartial investigation with full public transparency is required, to actually know the truth behind it.